What We Can Learn From Keaton Jones
Bless everyone you meet, even the bullies.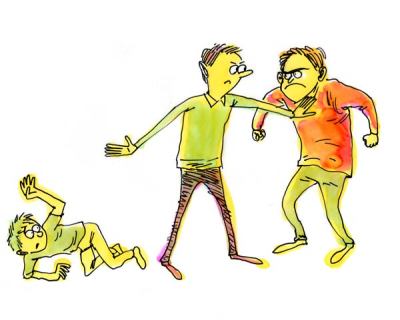 A sad story of bullying has gone viral and taken many twists and turns in the past week. One of the saddest parts of the story is the way the social-media buzz has drawn attention away from the plight of an 11-year-old boy and detracted from a serious social problem.
First, the mother of Keaton Jones posted a video of him recounting how students at his middle school in Tennessee poured milk on him and stuffed food in his clothes. He said bullies "make fun of my nose, they call me ugly, they say I have no friends."
And, with tears running down his cheeks, he said, "People who are different don't need to be criticized about it. It's not their fault. ... But if you are made fun of, just don't let it bother you."
Tens of millions watched the video, and in the best possible use of social media, sports and entertainment stars reached out to encourage Keaton.
Then when the news media found pictures of Confederate flags on his mother's Facebook page and racist propaganda on his father's, the social-media buzz took on an entirely different tone.
But let's not forget about Keaton's predicament or overlook a serious social problem. When did lunch rooms, locker rooms and hallways become places for bullies to degrade, defame and denigrate others?
No one is immune from this kind of treatment, even a former NFL lineman like me. Hazing used to be a part of a rookie's induction to pro football, and I was targeted because of my Christian faith.
I found far more insecurity in the perpetuators of this kind of treatment than in the players that had to go through it.
If you or your loved ones are facing bullies, here are some words of wisdom I learned through personal experience:
1. Realize that everybody gets bullied. It doesn't mean there is something wrong with you.
2. You have been made by God for a plan. This is something no bully can take away from you. An ancient Hebrew scripture says, "before God made the earth, He knew all about you." You are not an accident. In fact, you are perfectly made.
3. You must change your audience. When you are looking to the world around you to help discover who you are, you are setting yourself up for a lot of hurt. One of the greatest gifts a father can give his kids is to tell them consistently all the things he loves about them. It will make their chest stick out and give them courage to ignore or stare down the bullies.
4. Bless everyone you meet, even the bullies. During my rookie year with the New York Jets, one of the veterans thought it funny to constantly make fun of me. It was painful and humiliating, until I applied these first three things, and then determined to bless this bully with my words. The first time I did, it caught him off guard, and he seemed to stay away from that moment on.
I found out that he had a rough childhood. Perhaps he was bullied at home himself; that's true of a lot of bullies. They're trying to lift themselves up by putting others down.
Instead, let's lift others up and try to bless everyone we meet.
Ed Tandy McGlasson is the founder of Blessing of the Father Ministries and the creator of "The Blessing of the Father for Families" video series and workbook.