'Where Was My Christmas Gift?' Asks Jesus
Jesus observes much of our celebrations with much displeasure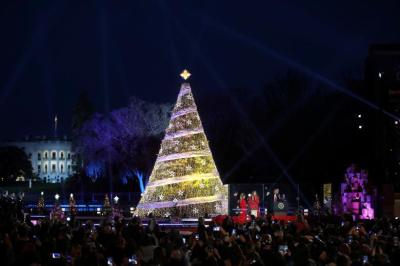 We celebrate another time when we remember Christ was born. In many different cultures celebration is in different ways ... mainly to spread joys and for some a time of some form of devotion. To most, it will be an occasion for revelry, even excess. It does not really matter that Jesus was not born on the 25th of December ... more importantly that we say we celebrate Him. I wonder what His reactions would be if He stepped down into our merriments and foraged through our thoughts of mirth?
I suspect tears will roll down His unblemished cheeks, alarmed at the many who say they celebrate Him but do not even care to know Him ... much like a celebrant completely ignored and unrecognised at His own Birthday party. Those who claim to know Him do not listen or pay Him much attention.  Rather, they are busy, too busy playing "Church" ... planning and giving concerts, shows and beautiful performances.
Jesus who told us that He came to destroy the works of the devil, and who told us that as He was sent so should we also go – is alarmed that almost all celebrating Him have removed their military uniforms and thrown away their weapons. Instead of the Sword of the Spirit, cutlery is laid before turkey about to be carved. Sad, they now bicker and fight themselves, argue over politics and have chained themselves in categories – conservative and liberal, black and white, doctrinal categories and it goes on.  They are enslaved to many lusts and addictions ... as shops and business take advantage.
Meanwhile, who cares about the eternal battle of faith that must be fought? They now battle to defeat each other not only at the board room and in the market place, but in their fellowships ... attacking each other's pulpit and congregation and snatching members with glee. Christ searches in vain for unity amongst His children.
Jesus would be alarmed at all the excessive eating and wine drinking and how the occult and witchcraft have been given free room to operate through toys, movies and TV adverts ... how violence has been enshrined in games and little children are being told they can choose their gender. In vain, Jesus would search our hearts to find any that truly loves Hiim.  In vain He seeks faithfulness and disciples ... instead there are many construction projects, fund raising bonanzas, and much parading of talent, flesh and fashions.
Jesus prepares to return, but few expect He is coming back ... even fewer desire His reappearing in dread of a sure judgment. Jesus sits down at the Christmas day service expecting to see many souls repenting and listens to the messages ...but alas ... like the Prophet Isaiah once said;
Isaiah 30:15 This is what the Sovereign LORD, the Holy One of Israel, says: "In repentance and rest is your salvation, in quietness and trust is your strength, but you would have none of it.
Jesus wonders how everything has been made so complicated. All the teachers are meant to say is tell the people that they see but do not perceive, they hear but do not understand and help them to truly see and hear ... to repent and be converted. But instead an opera is staged that could win many awards, instead the people are serenaded with bewitching speeches and people raise unclean hands and shout songs with unclean lips. Kings and Queens make speeches, but no one speaks of repentance. None understand that repentance is not just profession, but a change of mind ... a new perception, a different understanding that produces a conversion ...a renewed mind and actions that oppose previous and worldly ways of thinking. Indeed the world and the Church are agreed ... as everyone thinks alike – the fruit of the seed of the knowledge of good and evil.
Jesus would then surely ask " So, where is my Birthday present? ... I gave my all for you all ... left heaven to be a baby for you ... what did you bring to the Birthday Party for me?"