5 important facts about Holocaust Remembrance Day
The original meaning of 'Holocaust'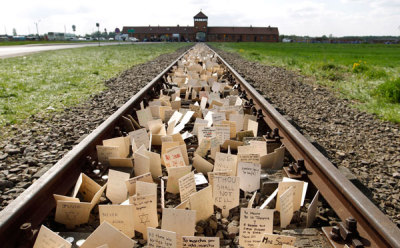 The word "Holocaust" existed long before the first concentration camps were constructed, and was traditionally defined as a catastrophic event, usually with fire being involved.
In 1844, for example, famed American author Nathaniel Hawthorne had a short story published titled "Earth's Holocaust," which involved a world in which all literature had been burned.
Debate remains over how exactly the word came to be associated with the Nazi extermination of European Jews, with the term being sporadically used to describe various Nazi actions during the 1930s and 1940s.
According to a 2015 piece by Steve Friess for the New Republic, "the first known use of the term in reference to the Nazis [was] a 1933 Newsweek story about a book-burning campaign in Germany."
"Yet for decades after the war, the genocide lacked any formal title in English except, perhaps, 'The Final Solution,' the term the Nazis used. In Hebrew, the calamity quickly became known as 'Shoah,' which means 'the catastrophe,'" wrote Friess.
"But it wasn't until the 1960s that scholars and writers began using the term 'Holocaust,' and it took the 1978 TV film Holocaust, starring Meryl Streep, to push it into widespread use."