5 important facts about Holocaust Remembrance Day
Why Jan. 27?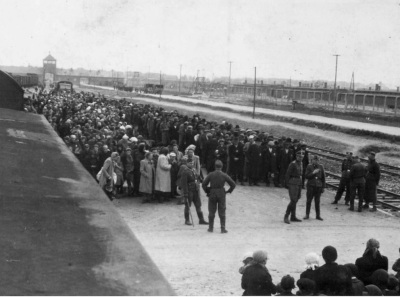 The United Nations General Assembly decided to observe Jan. 27 as International Holocaust Remembrance Day because it marked the anniversary of the liberation of the Auschwitz-Birkenau concentration camp.
The main camp of Auschwitz was established in 1940 in German-occupied Poland, with construction on the death camp of Auschwitz-Birkenau beginning in 1941, with subcamps being operated elsewhere.
"It is estimated that the SS and police deported at least 1.3 million people to the Auschwitz camp complex between 1940 and 1945. Of these deportees, approximately 1.1 million people were murdered," explained the United States Holocaust Memorial Museum.
"On January 27, 1945, the Soviet army entered Auschwitz, Birkenau, and Monowitz and liberated about seven thousand prisoners, most of whom were ill and dying."
Of the estimated number of dead, approximately 960,000 were Jews, around 74,000 were non-Jewish Poles, 21,000 were Roma (also known as Gypsies), and 15,000 were Soviet prisoners of war.