Andrew Brunson considered suicide in Turkish prison as he felt betrayed by God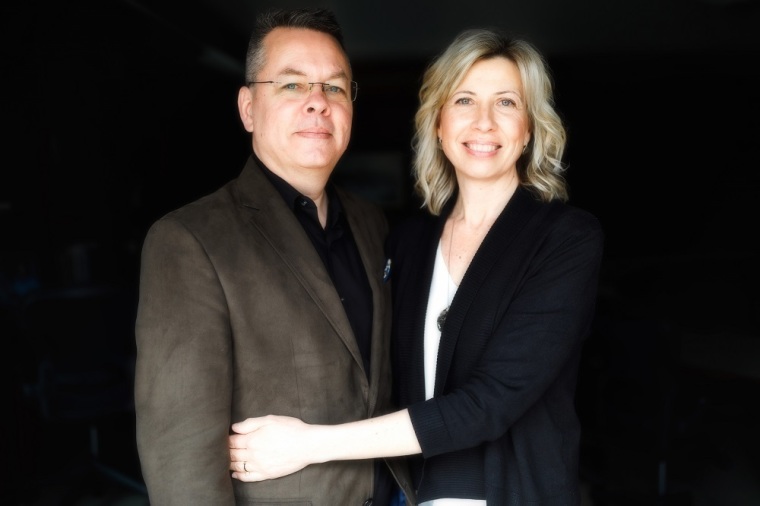 Fortunately, Brunson didn't follow through on that thought. Two days later, he was granted his first meeting with Norine and his mother.
In the meeting, he said: "Norine, I am Job."
"God has turned me over to Satan," he recalled telling her, referring to the Old Testament figure whom God let Satan test.  
Eventually, Brunson was allowed to have weekly meetings with Norine, though they were separated by thick glass. Once every two months, they were allowed an open visit where Brunson and Norine could be in the same room. 
He told The Christian Post in an interview that there were times that Norine made him promise her that he would not hurt himself. 
"She would make me promise that I would see her the next week," he said. 
As Norine kept sharing reports of an international prayer effort for him, Brunson began to see that God did not abandon him. 
"It's not the case that He abandoned me. I just didn't feel His presence. And as I look back now, I see that there was a real purpose," he told CP. "There are many things he was doing in my heart but on a much bigger level, God made me a magnet for prayer. And so, I became one of the most prayed for people in the world. And some have described it as an unprecedented prayer movement focused on one person." 
"But there was something much bigger that God was doing. He was using me as a magnet to draw all that prayer into Turkey, to prepare that place for a great move of God. So I see that there was actually a purpose and what I was suffering."
Brunson detailed his faith rebuilding process during his second year in prison. He said he took deliberate steps to turn his focus toward God such as using dancing and singing as disciplines of worship.
"Into my first year [in prison], as the prayer movement grew, Norine would tell me that there were more and more people praying. I came to a point where I started to see it as an assignment," he said. "I don't say that God put me in prison. I think that was just an attack on us. But God used what was intended for evil and used it for His purposes."
"I still didn't want to be in prison but the battle that I had in my second year was to fight for submission to God's purpose in my life. I said, 'God if You want me to be in prison, if this is Your purpose, then I want to be willing to do this.' And that was my main fight for the second year." 
Although Brunson was kept from having a Bible through the first few months of his imprisonment in the high-security prison at Sakran, he told CP that he was eventually allowed to have a Bible after the rules were loosened a bit.
"[I]t was a lifesaver for me because one of the very difficult things in prison is finding something to occupy myself with," he said. "Otherwise, I'm just sitting around stewing in this anxiety and fear and grief. And so when they finally let me have a Bible, it gave me something to do to occupy myself and to feed myself to nurture myself."
In July 2017 following a meeting between President Erdogan and U.S. President Donald Trump, Brunson was moved to a less crowded maximum-security prison where he shared a cell with only one or two other people as opposed to over a dozen. There, he had "continuity" in being allowed to receive books and the Bible.
"God spoke to me many times through Bible just challenging me and showing me my own heart," he said. "So it was very important. And so when I didn't have a Bible, I had to keep my heart focused on God. And when I do have the Bible, it is still the same thing: keep my heart focused on God."
After increased pressure from the U.S. government, Brunson was moved to house arrest in July 2018. But as sanctions enacted by the U.S. in response to the missionary's imprisonment impacted Turkey's struggling economy, more pressure was placed on the Erdogan government to release him.
In October 2018, a court released Brunson on time served and he was allowed to return to the U.S. 
"We don't know how things will turn out many times," he said. "But I do know that you have to make the choice to turn your faith toward God, to not allow a fence to grow in your heart and to blame God and let that suffocate your relationship with Him."