Non-Traditional Students Represent 'Significant' Opportunity for Christian Higher Education: Study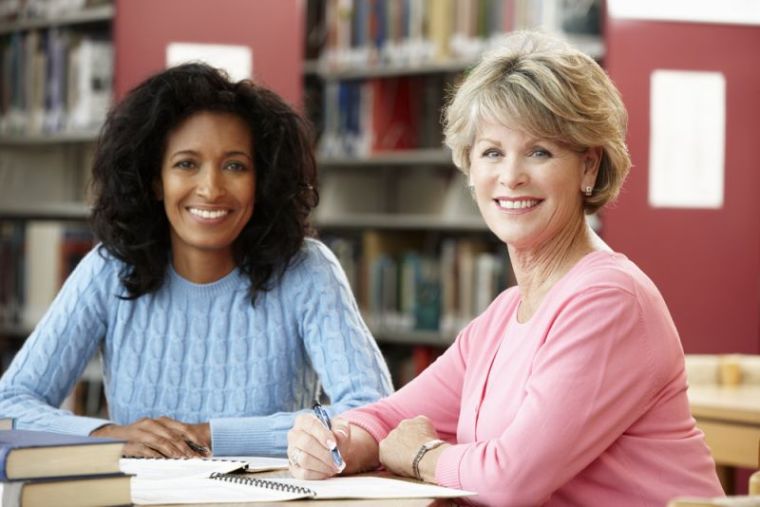 Non-traditional students — those who are outside the "norm" of straight-from-high-school traditional students — represent a "significant, untapped market for Christian higher education," a study has found.
The study, conducted by the Barna Group in collaboration with the Association for Biblical Higher Education, grouped Christian prospective students into four age-based categories: "Traditional (19 and younger)," "Traditional, post-high school (20 to 25)," "Non-traditional, young adult (26 to 39)," and "Non-traditional, midlife (40 and older)."
Christian prospective students were asked to identify themselves as "continuing students" (proceeding directly to college from high school) or "returning students" (pursuing college after having been out of school for at least one year).
One-quarter of all returning students said their goal was to "increase opportunities in my current career," while 40 percent returned to college for "personal growth and learning," the study found. The latter answer is particularly true for non-traditional midlife students (44 percent) and those who are either inclined (44 percent) or open (45 percent) to a Bible college or Christian university.
The large number of non-traditional students who express a desire for a holistic education that helps them integrate faith with personal and professional development "represents an immense opportunity for Christian institutions that can deliver training of this kind in accessible ways," says Barna.
The study also found that while traditional students age 19 and younger are looking for the classic college experience: on-campus classes (90 percent) and regular degree completion speed (56 percent), non-traditional midlife students are more interested in online classes (83 percent), night or weekend classes (48 percent) and access to a remote or satellite campus (36 percent).
These statistics, Barna says, should remind stakeholders in Christian higher education that almost anyone, of any age or background, is a potential student.
"Intentionally including them in the ecosystem will certainly change the climate—likely for the better," the study notes.
According to the National Center for Education Statistics, the vast majority of undergraduates are now classified as non-traditional, meaning they have dependents, are a single caregiver, delayed postsecondary enrollment, do not have a traditional high school diploma, are employed full-time, attend school part-time, or are independent of their parents for financial aid reasons.
Barna points out that the increase in non-traditional students has led many institutions to experiment with "alternative forms of education delivery," such as accelerated and part-time programs, distance or online-only courses and focused certificate programs.
"[The] increased demand for flexible and alternative educational options has turned up the heat on schools to expand or create more offerings to meet an array of needs," notes the study.
The changing demographics and boom in higher education have "led to the opening of new frontiers; the challenge is determining which new frontiers to explore," Barna and his colleagues conclude.
"Leaders must account for their own institution's unique strengths, weaknesses and resources in the process of decision-making, but we hope these findings can function as guideposts that help to point the way."
The survey had a sample size of 1,011 adults aged 18 and older and was conducted in the final week of October 2015.