How Should Christians Respond to Racism?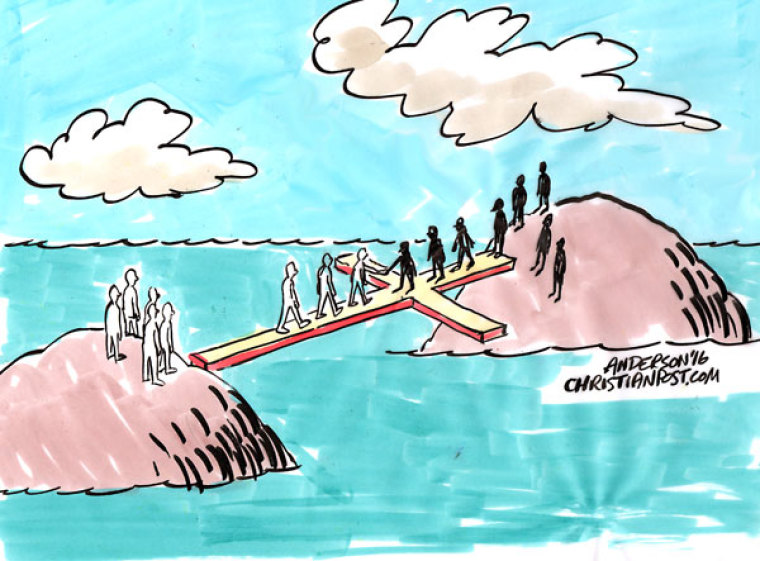 Pastor Rick Warren of Saddleback Church in Southern California addressed racism in his sermon in the wake of the deadly ambush of police officers following the shooting deaths of African Americans, describing seven attitudes to racism and identifying the one which Christians should have.
"Our nation is desperate for healing… and the Church cannot be silent," Warren told the congregation in a recent sermon he delivered after a shooting in Baton Rouge, Louisiana left three police officers dead.
The megachurch pastor quoted Titus 2:11: "God has revealed his grace to save the whole human race."
God has never made a person He doesn't love, Warren stressed. "Race was God's idea," he said. "Racial reconciliation is at the heart of the Gospel."
How you and I treat other people matters deeply to God, he added, quoting 2 Chronicles 19:7, ". . . the Lord our God does not tolerate perverted justice, partiality, or the taking of bribes."
The word for "justice" and "righteousness" is the same in the Bible, he explained, and acknowledged, "There is still injustice against black Americans … and other minority groups."
Read more at http://www.christianpost.com/news/rick-warren-7-different-attitudes-on-racism-christians-should-have-this-one-166922/#4STGmivaz5ZiEk1s.99