Inside the World of Snake-Handling With "Snake Salvation"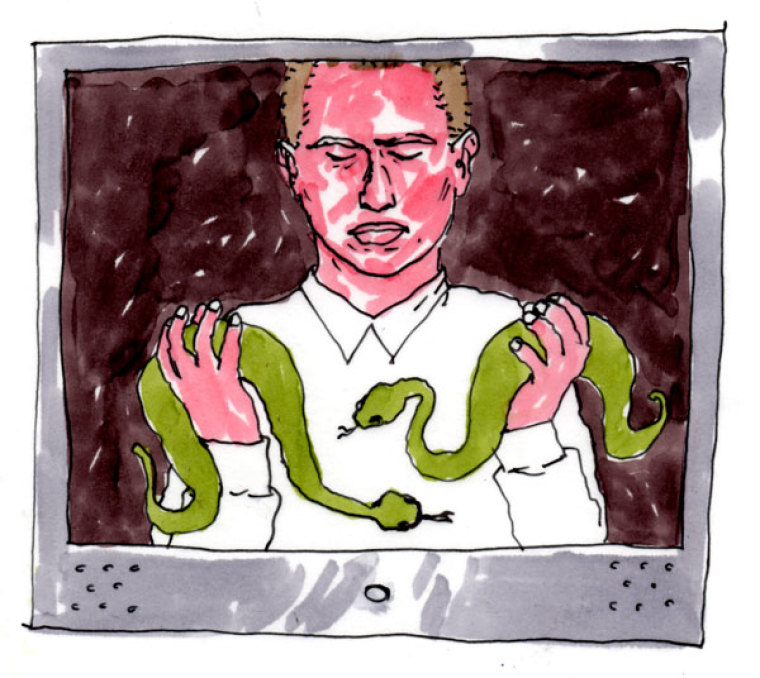 "Snake Salvation," a new reality program debuting this month on the National Geographic Channel, focuses on "two pastors who lead congregations in the religious ritual of snake handling, often battling the law and society to practice their religious beliefs and freedoms."
"Snake Salvation" premieres Tuesday, Sept. 10 and follows the lives and leadership of Pentecostal Pastors Andrew Hamblin of Tabernacle Church of God in LaFollette, Tenn., and Jamie Coots of Full Gospel Tabernacle in Jesus Name church of Middlesboro, Ky. Coots, in his 40s, has long been a mentor to Hamblin, 22, and inspired him to start his own snake-handling congregation.
Based on previews of the two premiere episodes shared with The Christian Post ("Appalachian Hunt" and "Smoke 'em Out"), viewers will likely find themselves cringing (over a rotted human finger claimed by a snake bite) and shaking their heads in bewilderment (a believer seeks only prayer instead of medical attention after a venomous snake bite). In the end, though, viewers might simply find themselves resigned to displays of a faith that compels adherents to pick up serpents, drink poison and brandish fire in the name of obedience and a desire to display the power of God.
Read more at http://www.christianpost.com/news/snake-salvation-reality-show-10-quotes-from-star-pastors-on-controversial-christian-faith-104002/