Is This the End for Anti-Trump Republicans?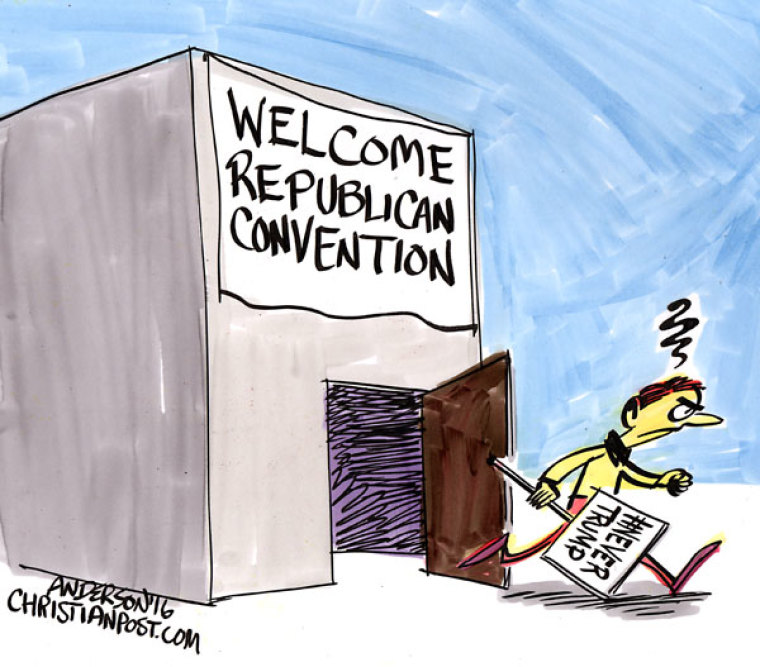 The Republican National Convention erupted in chaos on Monday when some opponents of presumptive U.S. presidential nominee Donald Trump stormed out of the room and chanted in protest at their failure to win a symbolic vote opposing his candidacy.
The turmoil threatened efforts by the Trump campaign to show the party had united behind the businessman-turned-politician and distracted from the day's theme of "Make America Safe Again," meant to depict Trump as a strong leader capable of shielding the country from violence and Islamist militancy.
The anti-Trump forces wanted to change the party's nominating rules to allow delegates to support alternative Republican candidates over Trump.
When party leaders by acclamation declared the opponents' efforts a failure for lack of votes, pandemonium erupted on the floor of the Cleveland basketball arena where Trump is due to be formally nominated this week.
Read more at http://www.christianpost.com/news/republican-convention-chaos-party-leaders-shut-nevertrump-forces-out-of-process-166653/#fYSmu7haD52ZUPHT.99