Marriage Defenders Won't Give Up!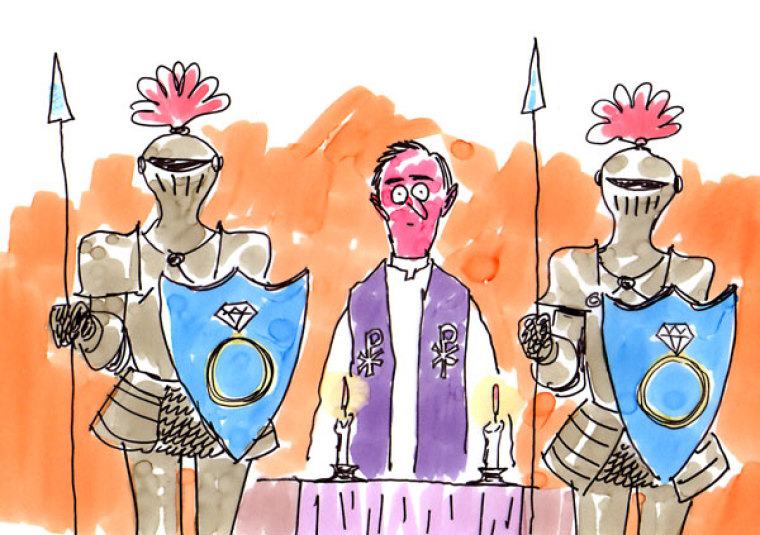 Tennessee lawmakers are drafting a new bill expected to protect pastors who refuse to perform same-sex wedding ceremonies for religious reasons.
The bill, named the "Tennessee Pastor Protection Act" by its creators Republican Reps. Bryan Terry of Murfreesboro and Andy Holt of Dresden, say their goal is to provide legal protection for clergy who might be forced to perform same-sex marriages on church property after Friday's Supreme Court ruling that made same-sex marriage legal across the U.S.
"It comes as no surprise that the Supreme Court ruled in favor of same-sex marriage. I have had multiple constituents concerned with how the ruling may impact their church and their religious beliefs. If the issue is truly about equality of civil liberties and benefits, then this ruling should have minimal legal impact on churches," said Terry in a press release. "However, if the issue and the cause is about redefining marriage to require others to change their deeply held religious beliefs, then the concerns of many will be valid."
Holt fiercely rejected Friday's Supreme Court ruling as valid and has vowed to "never give up."
Read more at http://www.christianpost.com/news/tennessee-lawmakers-drafting-bill-to-protect-pastors-who-object-to-marrying-same-sex-couples-after-supreme-court-ruling-140981/