The Meeting of Tebow and Pacquiao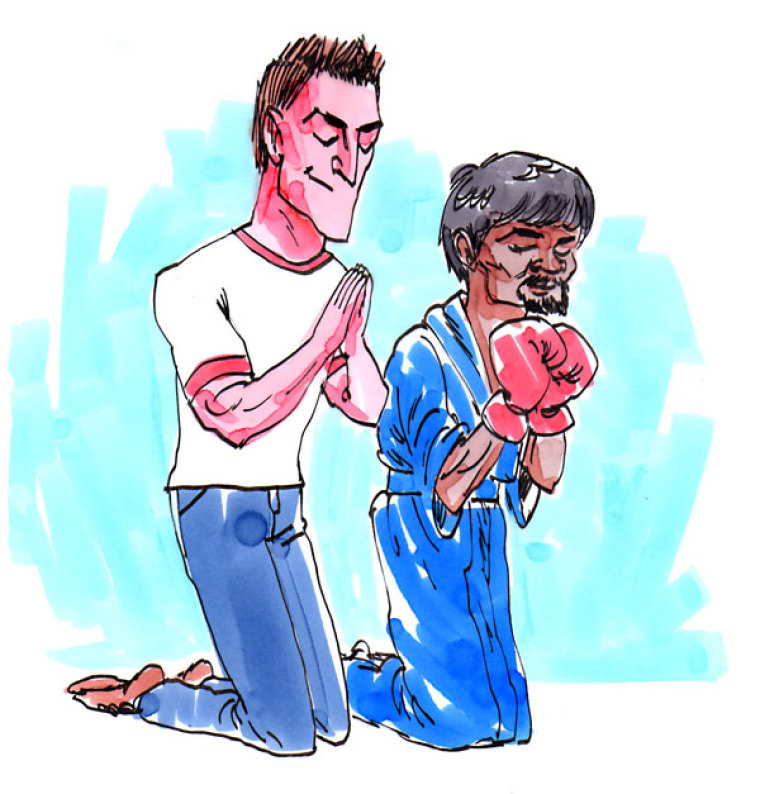 Former Jets quarterback Tim Tebow met with Manny Pacquiao, a world-famous Filipino professional boxer who is also a vocal Christian like the football star, as the boxing champion prepares for a fight with Floyd Mayweather Jr. in May in Las Vegas.
Tebow and Pacquiao know each other and embraced when Tebow came to the gym Saturday, New York Post quoted Pacquiao spokesman Fred Sternburg as saying.
Tebow, who was born in the Philippines to missionary parents, posted on Instagram pictures of his meeting with the Christian boxer in Pacquiao's gym.
Read more at http://www.christianpost.com/news/tim-tebow-meets-christian-boxing-champion-manny-pacquiao-before-crucial-fight-136173/