Tim Tebow Meets Christian Boxing Champion Manny Pacquiao Before Crucial Fight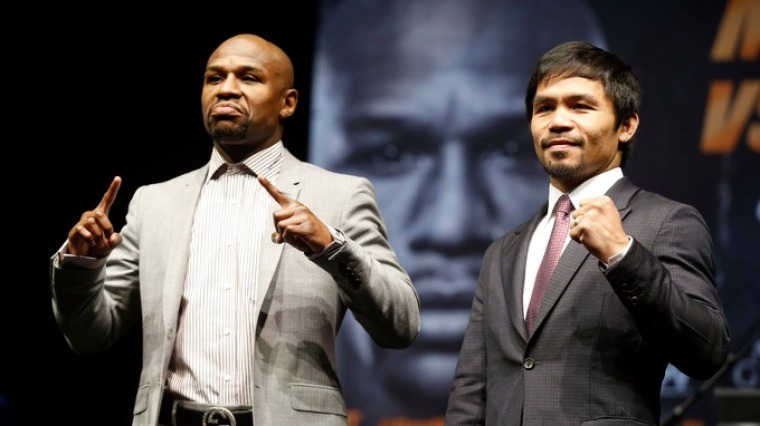 Former Jets quarterback Tim Tebow met with Manny Pacquiao, a world-famous Filipino professional boxer who is also a vocal Christian like the football star, as the boxing champion prepares for a fight with Floyd Mayweather Jr. in May in Las Vegas.
Tebow and Pacquiao know each other and embraced when Tebow came to the gym Saturday, New York Post quoted Pacquiao spokesman Fred Sternburg as saying.
Tebow, who was born in the Philippines to missionary parents, posted on Instagram pictures of his meeting with the Christian boxer in Pacquiao's gym.
The Filipino boxer is preparing for a fight with Floyd Mayweather Jr., an American professional boxer who is currently undefeated as a professional and is a five-division world champion, on May 2 in Las Vegas.
He recently recounted in a media interview how his life changed after he heard the voice of God and saw two angels, and says he wants the world to know "there is only one way of salvation, only through Jesus Christ."
"I heard the voice of God and I saw two angels," Pacquiao, who is also a politician, told TheBlaze.
"When I heard the voice of God I felt like I died. … I was in the middle of the forest and I was kneeling and praying with my face on the ground and then I saw a light, a very white light and I heard the voice," the 36-year-old boxer, who has won 10 world titles, said.
Pacquiao, the 14th highest paid athlete in the world as of 2013 according to Forbes, added that he doesn't take credit for his devotion to God. "I'm really thankful that God has given me this kind of a heart," he said.
Tebow has also talked about the primacy of faith in his life. "You get bashed against the rocks sometimes," he said earlier. "But when you have a relationship with Christ ... One of my favorite quotes is, 'I don't know what my future holds, but I know who holds it.' I know what my rock is. I know who's holding my future. It's easy to get hurried and too busy and distracted from your priorities. Mine are faith, family and football, in that order. When those get jumbled up, you're putting the wrong things first in life."