Manny Pacquiao Names His Church Word for Everyone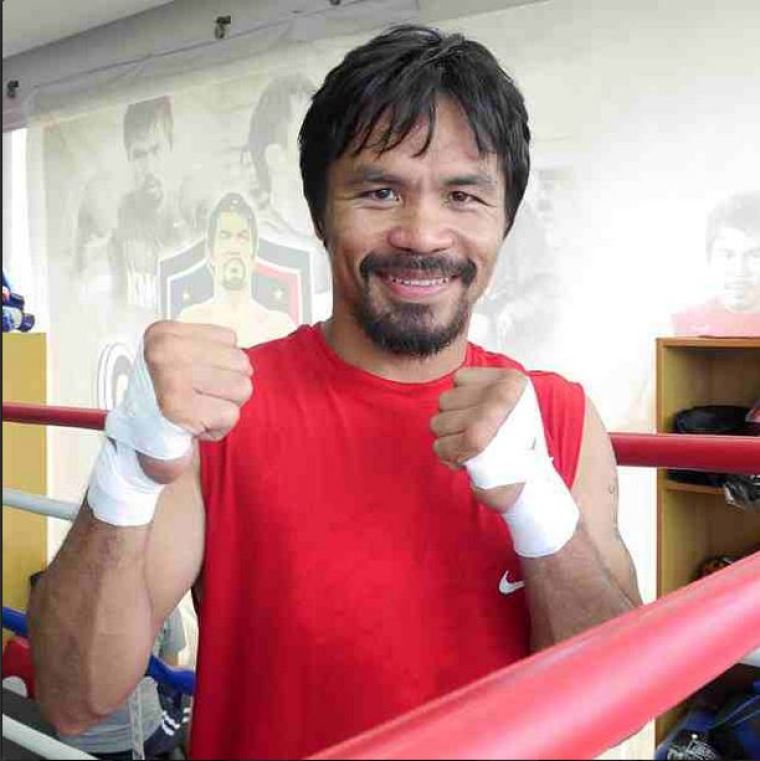 Manny Pacquiao may be gearing up for an upcoming bout with longtime rival fighter Floyd Mayweather next May, but the Filipino boxer and politician has also officially named the church he is in the process of building.
Pacquiao, the 36-year-old Christian fighter and politician, is expected to finish building his church, school and community center on 5.7 acres in General Santos City, Philippines within the next 18 months. The two-story church building will be utilized as a worship area, while the building annex will serve as the Bible school, pastor's lounge and commercial offices.
At his most recent groundbreaking ceremony, Pacquiao spoke about his name for the church that will be called The Word for Everyone.
"The Word of God strengthens my faith and protects me from evil," Pacquiao told PhilBoxing.com. "That's why I always read the Bible."
The website reports that notable individuals such as Sarangani Vice Gov. Jinkee Pacquiao, Gov. Steve Chiongbian-Solon, former Maitum town mayor Lucille Perrett, project manager Rey Cortes and several pastors were present for the groundbreaking of the boxer's soon-to-be built church facility.
For Pacquiao, it is important to leave behind a legacy centered around his faith.
"I want to leave behind a legacy of faith and a House of God," Pacquiao said. "This is more self-fulfilling than my achievements in boxing and politics."
Last year, Pacquiao spoke to the media about the importance of building the church that he is spending upwards of $3 million of his own dollars on.
"What we're doing by building this church is obeying what the Bible says," Pacquiao said, according to Yahoo reports. "We're going to feed the poor, help the widows and teach and inspire the children about the greatness of the Lord. That's what we're told to do and that's what I am doing."