Disney's 'Soul' wins Oscar; composer Jon Batiste honors God: 'I'm thankful' for gift of music
Disney's 'Soul' wins Oscar; composer Jon Batiste honors God: 'I'm thankful' for gift of music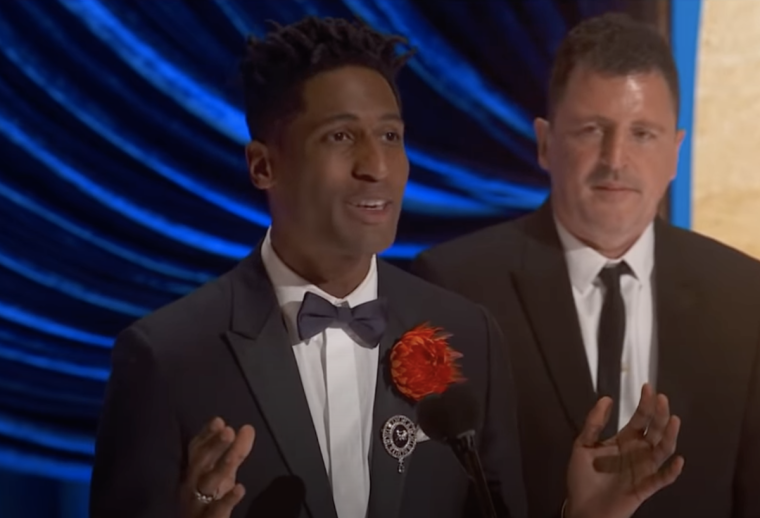 The 93rd Academy Awards aired Sunday on ABC and Disney walked away with the biggest prizes, including two awards for the Pixar Animation Studios' film "Soul." The film's composer, Jon Batiste, publicly honored God in his acceptance speech.
"Soul" picked up two Oscars — one for Best Animated Film and another for Best Original Score. Jon Batiste, Nine Inch Nails founder Trent Reznor and Atticus Ross scored the music for the Pixar feature. And Batiste delivered an emotional acceptance speech.
"You know what's deep is God gave us 12 notes. It's the same 12 notes that Duke Ellington had, that Bach had, Nina Simone," he said at the prestigious awards show. 
"I want to point out that every gift is special. Every contribution with music that comes from the divine into the instruments, into the film, into the minds, hearts and souls of every person who hears it, the stories that happen when you listen to it and watch it and the stories you share, the moments you make, the memories you create. Man, it's just so incredibly special."
Regularly seen conducting music on "The Late Show with Stephen Colbert," Batiste is known as a devout Christian who dedicates time every day to meditation and prayer.
He concluded his Oscar speech by saying, "It's just so incredibly special… we're incredibly humbled and thankful."
"I'm thankful to God for those 12 notes!" he reiterated.
Batiste is an accomplished pianist, composer and artistic director at the National Jazz Museum in Harlem.
He became the third black winner of the original score category, following in the footsteps of Prince in 1985 for Purple Rain and Herbie Hancock for Round Midnight in 1987.
"Soul," directed by Oscar-winner Pete Docter ("Up," "Inside Out"), features themes of what lies beyond this life and how people are created with individual purposes.
"Joe is a middle-school band teacher whose life hasn't quite gone the way he expected. His true passion is jazz — and he's good. But when he travels to another realm to help someone find their passion, he soon discovers what it means to have soul," the synopsis reads.
Docter is a practicing Christian, but the film veers off of Christian theology. 
The director once opened up about his faith during a Radix Magazine interview. 
"When you have a kid, you think, 'Oh, he'll be watching this. I don't know how I'd feel about that,'" he said. "As a Christian, having my son has made me even more amazed by the whole Creation when I watch him grow and start to connect things in his brain. It leaves me speechless."