Texas moves closer to statewide ban on sex-change procedures for kids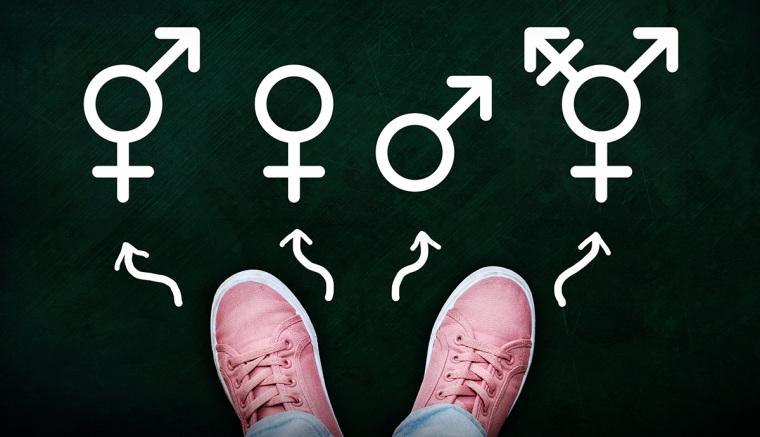 Texas is one step closer to passing a ban on sex-change surgeries and body-altering drugs for children after state lawmakers approved legislation these extreme procedures.
Introduced by Republican state Sen. Donna Campbell, Senate Bill 14 would prohibit chemical castration, like puberty blockers or opposite-sex hormones. SB14 cleared the Texas Senate in early April and, after nearly a month of debate, received initial approval Friday in the House.
The legislation — which was sent back to the Senate for approval on minor changes and still requires a final vote in the House — would also require the state medical board to revoke the license of any physician who provides such drugs or surgeries for children and prohibits the use of taxpayer funds for such procedures.
Republican state Rep. Tom Oliverson, who was among those who advocated for the passage of SB14 and its companion bill HB 1686 in the state House, laid out his case for the legislation by focusing on what he sees as a mental health issue.
"Gender dysphoria is a mental health disorder, not a physical one," said Oliverson. "Research shows as much as 80% of children with gender dysphoria, given supportive counseling and psychotherapy will come to accept their biologic sex by early adulthood."
Oliverson also addressed parents who might have children suffering from gender dysphoria and the "false choice of transitioning their child or watching their child take their own life."
"In truth, the scientific literature never supported this dichotomy," he added. "But it speaks to the degree of irresponsible messaging that many who practice this experimental medicine use."
During debate on the House floor, Democratic Rep. James Talarico — who, earlier in May, voted against rating pornographic materials in school libraries while leading a legislative effort to oppose the placing of the Ten Commandments in public schools — called SB14 "the most dangerous bill being heard" by the Legislature, according to the Epoch Times.
In a debate lasting nearly six hours, Democrats offered as many as 18 amendments aimed at limiting SB14's language to apply only to surgeries while still allowing doctors and other licensed medical professionals to prescribe puberty blockers or cross-sex hormones.
Eleven Democrats, including Rep. Shawn Thierry, crossed party lines to vote in favor of the ban, compared with one Republican who voted against SB14, Rep. Charlie Geren, who did so. Geren and two Democratic lawmakers later said their votes were the result of either a mistake or a malfunction.
In addition to her vote, Thierry published a public letter explaining why she voted for the ban.
After voting for the ban Friday, Thierry wrote: "After hearing from constituents, listening to stakeholders, and reviewing the scientific data in this country and around the globe, I am assured that this position is rooted in sound policy which supports the health, development, and overall well-being of minors. 
"It is only honest to admit and accept that little is known about the long-term effects of prescribing, taking GnRH-analogs, (i.e. "puberty blockers") and cross-sex hormones to children as young as 8, 9, and 10 years of age solely for the purpose of affirming gender dysphoria."
For Texas, the ban on gender modification marks the final steps of a journey that began in August 2021, when Texas Gov. Greg Abbott asked the state's family services department to compile a report analyzing whether subjecting children with gender dysphoria to sex reassignment surgeries constitutes child abuse.
In a letter to Texas Department of Family and Protective Services Commissioner Jaime Masters, Abbott requested the state official to "issue a determination of whether genital mutilation of a child for purposes of gender transitioning through reassignment surgery constitutes child abuse."
Noting the department is "responsible for protecting children from abuse," Abbott wrote, "Subjecting a child to genital mutilation through reassignment surgery creates a 'genuine threat of substantial harm from physical injury to the child.
"This broad definition of 'abuse' should cover a surgical procedure that will sterilize the child, such as orchiectomy or hysterectomy, or remove otherwise healthy body parts, such as penectomy or mastectomy."
While some of America's most well-known medical associations — including the American Academy of Pediatrics, the American Medical Association and the American Psychiatric Association — support puberty blockers and other drugs and surgeries for children, several states, including Alabama, Arizona and Arkansas, have banned prescribing puberty blockers and cross-sex hormones for minors and disfiguring surgeries in light of concerns about the long-term effects of such procedures.