1.5 Million Filipino Catholics Join Black Nazarene Procession Despite Warnings of Terror Attack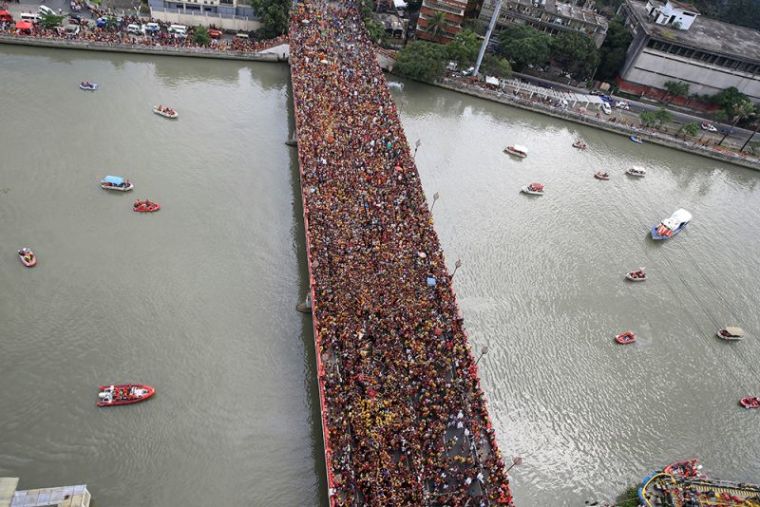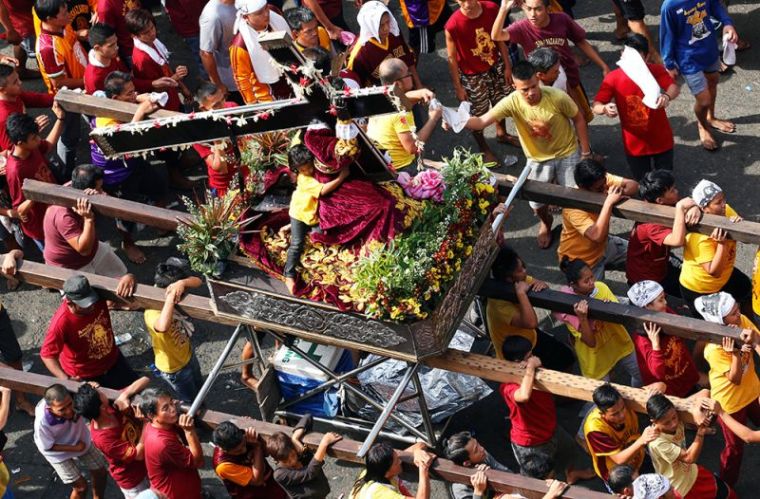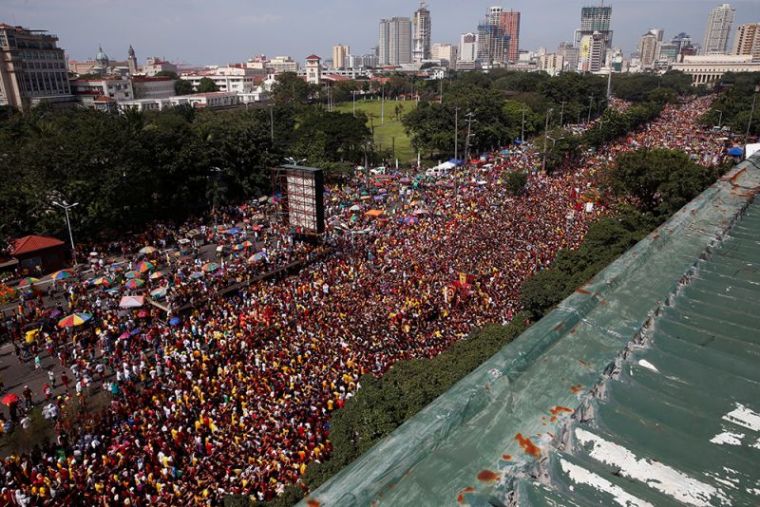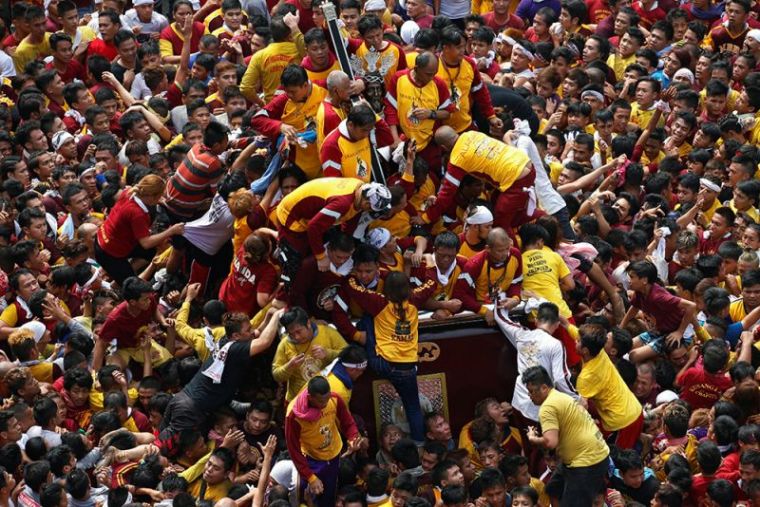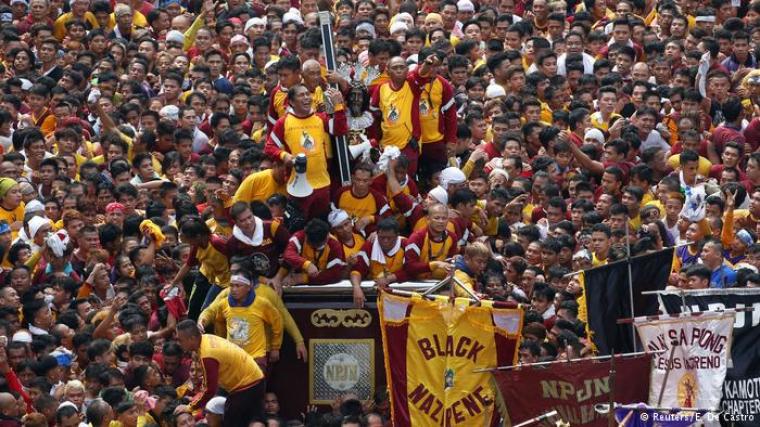 View Photos


Nearly 1.5 million people attended the annual Roman Catholic Black Nazarene procession in Manila, Philippines, on Monday despite fears and warnings of possible terror attacks.
Reuters reports that believers turned out to pray for miracles as the centuries-old wooden statue of Jesus Christ was paraded through the streets of the capital, which is an annual tradition and one of the biggest public demonstrations of Christianity in Asia.
The Black Nazarene statue is believed to have been brought to the country by Spanish missionaries in 1606. Catholics believe it has healing powers, with locals hoping that even getting to touch the figure can heal them from illnesses.
"My purpose here is to give thanks to the Lord for all the blessings he has given me and my family every day," said one man, 39-year-old Jimray Bacomage, who claimed that the Black Nazarene had healed his broken arm.
Seventy-two-year-old Roilo Damiucon added, "The Lord solved all the problems that came our way ever since I started attending the Feast of the Black Nazarene 16 years ago."
BBC News reported that with the rise of Islamic terrorism around the world, police and foreign embassies warned participants of potential terror attacks, but there were no reported terror incidents on Monday.
Still, close to 100 people suffered minor injuries in the massive crowd, according to the Philippine Red Cross. In 2016 two people died from injuries sustained in the parade.
The Black Nazarene procession is expected to last up to 20 hours, according to church officials.
President Rodrigo Duterte, who in the past has said that he believes in God, though does not follow organized religion, praised the event.
"Good fortunes are usually borne out of hard work and perseverance. Prayers are likely answered because we do not give up or get tired from asking God for the fulfillment of our heart's desires. Such is the phenomenal expression of faith of the millions of devotees in the form of gratitude, petition, and sacrifice shown in the image of the Black Nazarene every feast day on Jan. 9 every year," Duterte said, according to GMA News.
"We are neither exhausted by praying constantly nor do we ever falter in expressing our religious fervor. Despite the passage of time, we relentlessly fight against injustice and lies; abuse of power; and the corruption that eats up the soul," he added.
Monsignor Hernando Coronel, the parish priest of Quiapo, said last year that the event is so popular because people believe they have a personal relationship with God.
"They come to me and say the Lord has performed miracles for them. To the devotees He is for real," the priest said.