1 in 4 Millennials Have Never Married, May Never Marry or Have Kids: Study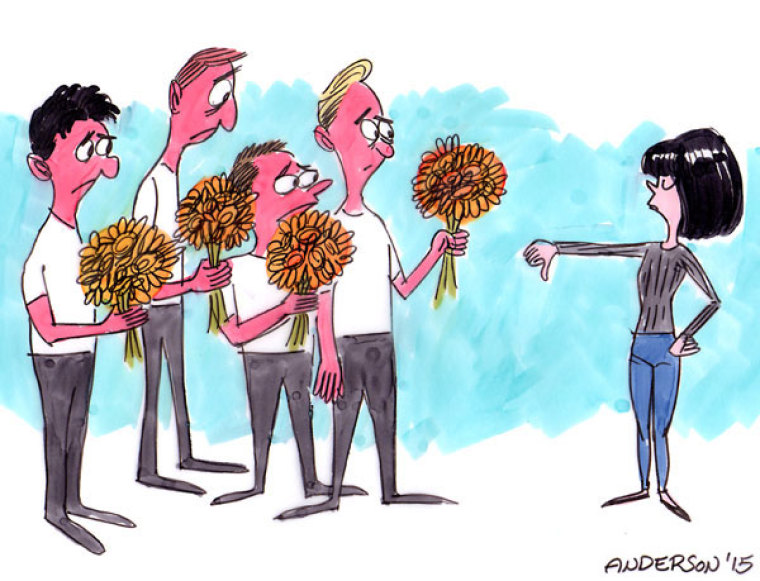 Over a quarter of millennials have never gotten married or had children, and if demographic trends continue many will never marry or start families, according to a new study.
Wendy Wang, director of research at the Institute for Family Studies, observed in a blog published Wednesday that marriage and parenthood have throughout the ages been significant markers of adulthood. But all that has now changed.
"At ages 30 to 34, more than a quarter of millennials (26 percent) have not yet started a family — meaning they have neither been married nor had any children," Wang said, referencing her organization's latest analysis of government data.
"Another 18 percent of millennials have children but have never been married. Only a narrow majority — 56 percent — have been married before. And most of these ever-married young adults (78 percent) have children."
This delay in "settling down" is a notable shift from prior generations. By the time Baby Boomers were the age of these millennials, only 13 percent had not formed a family.
Several reasons for the postponing of marriage and family formation exist and the numbers vary by racial, education, and gender lines. Some groups delay marriage but not starting a family.
"Among the major racial and ethnic groups, Asian-American young adults are mostly likely to delay both marriage and childbearing. In their early 30s, more than half of Asians (55 percent) have never been married and are childless, compared with about a quarter of young adults in other racial groups," likely because of Asians' educational aspirations take longer for them to complete, Wang explained.
By contrast, "black and Hispanic young adults are more likely than others to delay only marriage but not parenthood. At ages 30 to 34, some 41 percent of blacks and 23 percent of Hispanics have never been married but have children, compared with 8 percent of Asians and 11 percent of whites."
The data also shows that young adults with less education are more likely to only delay marriage but not parenthood. Approximately 40 percent of young adults without a high school diploma had children but never got married, whereas that was the case for only 5 percent of young adults with at least a bachelor's degree.
Family arrangement is frequently tied to financial well-being, and this applies to young adults just as it does to everyone else.
"When ranked by the poverty rate, never-married and childless adults in their early 30s stand in the middle — 13 percent of them are in poverty. This is slightly lower than the average rate among this age group (15 percent)," the analysis found.
"Never-married and childless young adults are much less likely than their counterparts who have children to be in poverty (13 percent vs. 34 percent). But financially, this group is not doing as well as married young adults. Only 2 percent of married young adults who delay having children are in poverty, the lowest rate of all young adults. And married young adults with children are also doing relatively well: only 8 percent are in poverty."
Wang, who is a former senior researcher at the Pew Research Center, further noted that while no one can predict if this pattern of delaying marriage will continue, if this trend remains "when today's never-married young adults reach their mid-40s and 50s, a quarter of them are likely to have never tied the knot."
The trend has real implications for the fertility rates of American women; after age 35, birth rates decline sharply.
"Only 34 births occurred among 1,000 unmarried women ages 35 to 39 in 2015. And birth rates for unmarried women are much lower than that of married women."