1 in 5 Practicing Christians Have Never Heard of Liturgy: Barna Study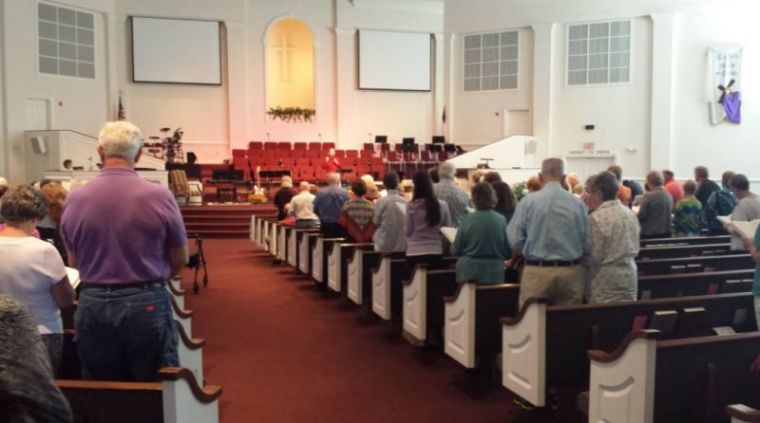 About one in five practicing Christians are unfamiliar with liturgical practices like worship readings and stated creeds, according to a new report from the Barna Group.
In findings released Tuesday, Barna revealed that while 62 percent of respondents are either very familiar or somewhat familiar with liturgy, 19 percent are unfamiliar with the worship concept.
Drawn from a sample of 1,020 individuals labeled "Practicing Christians," Barna found there to be variance among racial backgrounds for the liturgy familiarity question.
Those who are more likely to be "very familiar" with liturgy are white practicing Christians (37 percent) and Hispanic practicing Christians (28 percent). 
"Even though Catholic practice has been trending down, there are strong Catholic (and thus liturgical) roots and awareness in Hispanic communities across the country," noted Barna.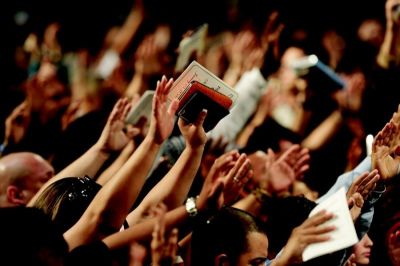 Among black practicing Christians, only 14 percent are familiar with the concept "likely because many black faith communities developed around less institutional and more charismatic corporate worship."
Barna also found that older generations like Baby Boomers are more familiar and supportive of liturgy, while younger generations like Generation X and Millennials are less familiar and supportive.
Fourteen percent of Millennials and 11 percent of those from Gen X feel that liturgical styles of worship are outdated. Still, many are curious about it, the report noted.
"Millennials are actually the most likely to make a shift from a non-liturgical church to a liturgical one — but they are also most likely to make the opposite move as well. More than one in five (22 percent) has moved to a liturgical tradition (compared to 16 percent of Gen X, 11 percent of Boomers and 12 percent of Elders), while 44 percent have shifted away from it."
Overall, 35 percent of practicing Christians say liturgy is an important part of their culture and tradition while 12 percent liturgy has nothing to do with their faith.
Over the past several decades, there has been a good deal of debate over contemporary versus traditional worship services in American churches.
Some research indicates that congregations that add or switch to a contemporary style of worship experience a level of growth, according to the website Insights Into Religion.
"The Faith Communities Today 2015 survey shows that 64 percent of congregations with contemporary worship have a strong sense of God's presence in worship, and 94 percent felt that the words 'reverent, joyful and thought-provoking' described their relaxed worship style 'very well,'" noted the site.
According to the FACT 2008 survey, 15 percent of mainline Protestant churches switched worship styles between 2005 and 2008. And a majority (64 percent) of churches with contemporary worship saw a 2 percent or more increase in attendance.
Barna's report comes as the liturgical season of Lent begins. The liturgical season goes from Ash Wednesday until Holy Week, a period of 40 days plus Sundays.
There are many traditions associated with Lent, including Ash Wednesday's ash cross on the forehead and Catholics not eating meat on Fridays.