10 Highlights From the New Billy Graham Exhibit at Museum of the Bible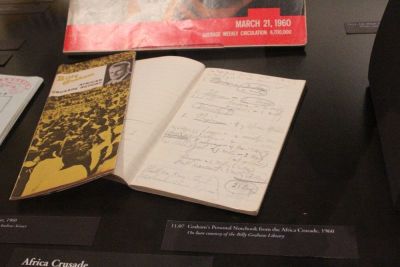 6. Graham's personal journal
Another gem in the collection is Graham's personal notebook from his Africa crusade of 1960.
Schmidt told CP that Graham wrote mostly about itinerary-related matters in the notebook but did go into some detail about what crowds were like, what locals were like and the people he met with during the trip.
"That is another special thing to have because it is not something that he would have used publicly," Schmidt said. "That is more of a private thing he was writing."