10 Interesting Things to See at the New Museum of the Bible: Sneak Preview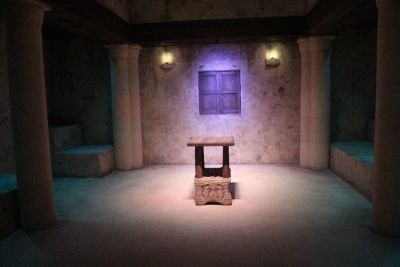 10. The World of Jesus of Nazareth
Artifacts and Bibles aren't the only things to see at the Museum of the Bible. The museum also offers plenty of interactive experiences, videos and exhibits.
The museum's "Stories of the Bible" section allows visitors to walk through somewhat of a mock Christ-era Israeli village in an exhibit titled "The World of Jesus of Nazareth."
Three staged guides in the exhibit will explain what life was like for a synagogue leader, a builder or a woman during that time period.
The staged village has various sections that include a synagogue, a construction area, a hall for spiritual cleansing and a dining area.
At the entrance to the village, the words of Luke 8:1 are written: "Jesus went through cities and villages proclaiming the good news of the kingdom of God."