10 Times Barack Obama Pleased Evangelicals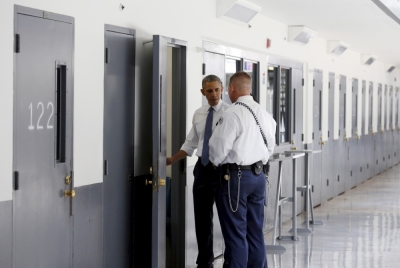 3. Efforts to Promote Criminal Justice Reform
Obama has been complimented by many including Southern Baptist Convention Ethics & Religious Liberty Commission President Russell Moore for his efforts to help advance criminal justice reform.
In an interview with The Christian Post from last September, Moore noted that Obama was "very receptive to everything that we were saying, including the importance of faith-based ministries to prisoners."
"We take into account what it means to prevent further criminality. And there's a spiritual element to that, there's a family element to that, and there's a second chance opportunity from the community in making things right where we can. The president was very receptive to that and was clearly very passionate about the issue," added Moore.
After Obama delivered a speech at the NAACP and visited a prison to bring greater awareness to criminal justice reform, Bishop Harry Jackson praised his efforts in an op-ed for The Christian Post. 
"The President was right to visit the prison and to advocate reviewing how Americans view our criminal justice process," he wrote.