11-Y-O Girl Forced to Marry 20-Y-O Church Rapist Who Impregnated Her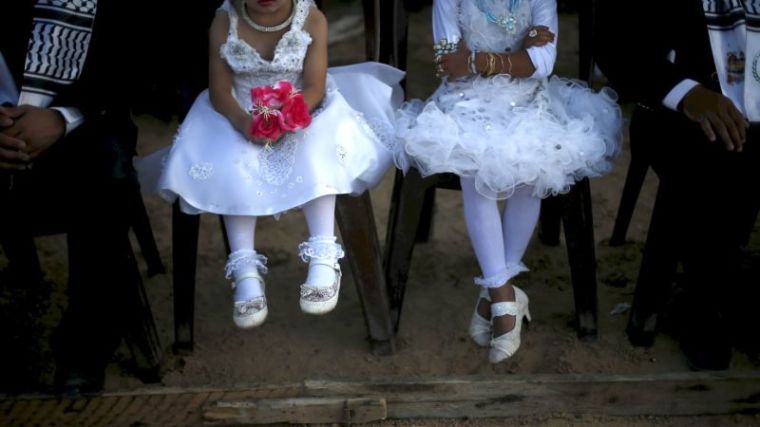 A former member of a Pentecostal church in Florida has revealed that when she was just 11, she was forced to marry a 20-year-old church brother who had raped her multiple times and impregnated her.
The member, Sherry Johnson, who is now an adult and free from her rapist husband, told The New York Times that she is now seeking to push the state of Florida to set a minimum marriage age as a result of her ordeal.
"It was forced on me," Johnson said.
She does not name the church involved in her unorthodox marriage but her claims, such as the time of her marriage and the age at which she gave birth to her first child, 10, was verified by the Times.
She explained that after she had become pregnant, child welfare authorities began an investigation and her family and church used the wedding to end it.
"My mom asked me if I wanted to get married, and I said, 'I don't know, what is marriage, how do I act like a wife?'" Johnson recalled. "She said, 'Well, I guess you're just going to get married.'"
She explained to the Times that both a minister and a parishioner from the church raped her and she eventually went on to give birth to a daughter at the age of 10. In approving her marriage that ended the investigation, she said a judge told her, "What we want is for you to get married."
"It was a terrible life," Johnson said, explaining how she struggled with expenses, missed school frequently and had nine children before she was abandoned by her husband.
"You can't get a job, you can't get a car, you can't get a license, you can't sign a lease," she said. "So why allow someone to marry when they're still so young?"
"They took the handcuffs from handcuffing him to handcuffing me, by marrying me without me knowing what I was doing," she said of the rape investigation.
Johnson claimed other girls of similar age in her Pentecostal church also got married periodically and it was often to hide rapes by church elders.
According to Unchained at Last, the only nonprofit in the U.S. dedicated to helping women and girls leave or avoid arranged or forced marriages, child marriage (marriage before age 18) "is a human-rights abuse that undermines girls' health, education and economic opportunities and increases their risk of experiencing violence."
Marriage before age 18, however, is legal in all 50 U.S. states. Despite a downward trend in the practice, research by the organization shows that in the last decade alone thousands of children were married in the U.S.
Results from a year-long analysis by the organization of marriage-license data from across the U.S. shows that some 248,000 children were married in America between 2000 and 2010.
Actual data from 38 states showed that approximately 167,000 children wed in that decade. In the other 12 states and Washington, D.C., Unchained estimated the number of children wed, based on the strong correlation Unchained identified between population and child marriage.
In some 77 percent of the cases of child marriage, the organization found the marriages were between minor girls and adult men.