12-Year-Old Writes Letter to Future Self Before Unexpectedly Dying; Parents Find Beautiful Message of Faith (VIDEO)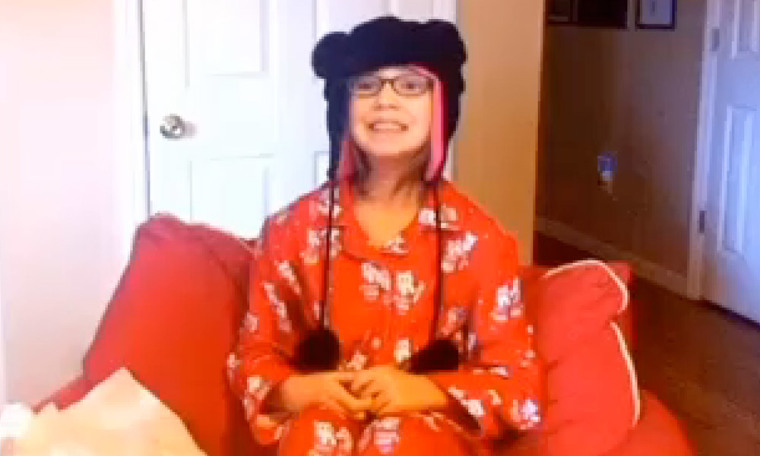 In a thoughtful act beyond her years, 12-year-old Taylor Scout Smith wrote a letter to herself in April 2013 that was to be read 10 years in her future. The letter to her 22-year-old self outlined her hopes and goals with an emphasis on her faith in Jesus Christ. It was a signpost in a young life that would examine the past decade and take an assessment of where she was headed.
Sadly, the Johnson City, Tenn. teen would never get to read the letter. She died this month from complications of pneumonia.
As Taylor's parents went through her things, they found an envelope, labeled "To be opened by Taylor Smith on April 13, 2023 only unless said otherwise." In it, they found the letter:
"Dear Taylor,

How's life? Life is pretty simple right now (10 years in your past). I'm know I'm late for you, but as I'm writing, this is early, so: congratulations on graduating high school!"
Before writing the letter, she went on her first mission trip, to Cranks, Kentucky. She asks her future self about her relationship with God.
"Have you prayed, worshipped, read the bible, or gone to serve the lord recently? If not, get up and so so NOW! I don't care what point in our life were in right now, do it!"
According to her aunt, Kathy Glasgow Oakes, sharing her faith was deeply important to Taylor.
"She had a deep, deep desire to go around the world with missions. Her heart was to go on mission trips," Oakes told the Johnson City Press.
Oakes also said Taylor reminded herself in one journal to "read, read, read Philippians. It tells you how to act."
Taylor continues her letter by asking about her favorite show, "Doctor Who," and what she's studying in college. And in the end, it's clear that even at 12, she understood to take whatever would come in life with confidence and peace.
"Stuff has happened, good and bad. That's just how life works, and you have to go with it."
Watch Taylor's father Tim Smith share how their family is trusting God during their tragic loss. Below, he reads her letter. SHARE this inspiring story of a young girl's faith that lives on.