14 Dead After Christians and Muslims Clash in Central African Republic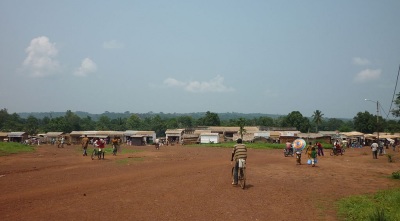 Clashes in the Central African Republic between Muslims and Christians have killed 14 people in the past week, police and a senior Catholic official have reported.
While Christians make up 80 percent of the Central African Republic's 4.5 million population, they have been the victims of violence since Seleka rebels took control of the government and overthrew President Francois Bozize in March. Muslims are a relatively small minority in the country, making up only 10 percent.
On Tuesday, Christians in the city of Bangassou organized a protest against Seleka's predominantly Muslim fighters, said Bangassou police official Edouard Mbiga.
But Muslim community members, backed by Seleka fighters, used force and weapons to halt the march and a conflict broke out between the groups shortly thereafter, killing 10 people.
Attacks on Saturday killed 4 more Christians, confirmed Bangassou's Catholic Bishop Juan José Aguirre.
"All four of those killed were from the Christian community. We're overwhelmed, inundated by thousands of men, women, and children seeking refuge from the fighting at the diocese," he said.
Italian Priest, Father Gazzera told The Catholic Herald in August, that the group, composed partly of Arab-speaking Islamists, had killed at least 15 people and made over 1,000 people homeless after attacking five large, mineral-rich villages.
Gazzera pleaded with the international community to do something, as he believed that the armies of neighboring countries were too "poorly planned, equipped and coordinated" to challenge Seleka and restore stability.
"Unless these attacks are stopped, the suffering and displacement can only grow," said Gazzero.
"Although the international community continues to hold meetings and talk inanely, nothing concrete is being done to help people here or hold back the extremists, terrorists and Islamists who are inflicting such damage," he added.
Currently, Michel Djotodia, the leader of the Seleka rebellion, is the country's president, though he has been unsuccessful at curbing the violence.
France and the African Union both have limited troops in the country. The African Union's 3,600 person mission will not be deployed until next year. France, which has only 450 troops on the ground is considering boosting the number.