14-Y-O Christian Girl Describes Seeing Father's Dead Body in Wake of Islamic Massacre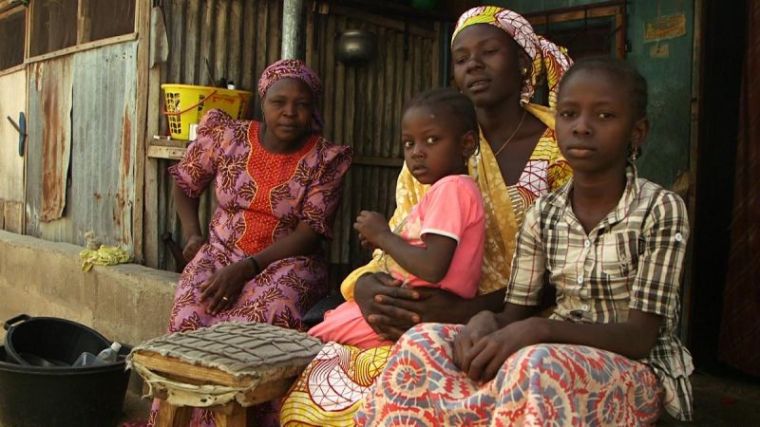 A 14-year-old Christian girl from Nigeria has described how she hid during two savage attacks by radical Islamic herdsmen on a marketplace where she saw her father's dead body laying on the ground.
Rejoice James, a Catholic student at St. Kizito's primary and secondary school in Samaru Kataf, Kaduna State, told Catholic charity Aid to the Church in Need last week that Fulani radicals attacked her family's village in March 2017, and started setting houses on fire.
James, who was living with her parents and two siblings, saw her own house "burned to ashes."
"We couldn't do anything to stop the fire; we lost everything. It felt like God was really silent and life was not fair. Still, we were unharmed," she recalled.
A Muslim man helped the family flee, with the survivors of the village attack running through the bush for dozens of miles until they reached the Samaru Kataf region.
"We went to a Catholic church where we were fed and clothed for a few days. Afterward, we moved into the home of my father's cousin. My parents could no longer afford to send my siblings and me to Catholic school, so I began attending a state school," she said.
Two months later in May, Fulani terrorists attacked the community's marketplace.
"We heard that Fulani herdsmen had come to the marketplace and killed three Christians, and badly wounded four others. The violence had been triggered by the killing of a Fulani taxi driver by some youth who were taking revenge for the attack on Fanda Kaje," James said.
"I began to shiver, thinking of my dad who had gone to the marketplace; my mother was shaking, as we both wondered if my father would still be alive."
The mother and daughter ran toward the marketplace, finding a chaotic scene, where they had to flee for their lives.
"Just as we were about to get back into our house, there came cries of young people, screaming. We turned around and saw my dad on the ground, lifeless. The boys had carried his body from the marketplace," the teenager recalled.
"They rushed over to my mother, who had fainted; they poured water on her face and she regained consciousness; she began to shout and cry at the top of her voice. I could feel my mother's pain as she held my siblings and me very tightly; we all cried our eyes out. I wondered why God remained silent."
James is attending Catholic school again and says that she feels safe in her new community, but lamented the "unbearable hatred" between Fulanis and Christians.
The nomadic Fulani herdsmen intensified their attacks against believers in 2017, with the violence carrying on in full force at the start of 2018 as well.
Persecution watchdog group International Christian Concern said last week that as many as 80 Christians have been killed in Benue State by the Fulani since the beginning of January, with 50 deaths in Logo and another 30 in Guma County.
Christian survivors have described being hacked by machetes and shot at by the herdsmen, who have been defying government anti-open grazing bans.
The Rev. Musa Asake, the General Secretary of the Christian Association of Nigeria, pointed out in a statement that the "horrendous and inhuman attacks" against Christians have been going on in Benue since 2013, with officials failing to halt the violence.