Christian Mother, Daughters Abused for Refusing to Convert to Islam After Father Becomes Muslim for Job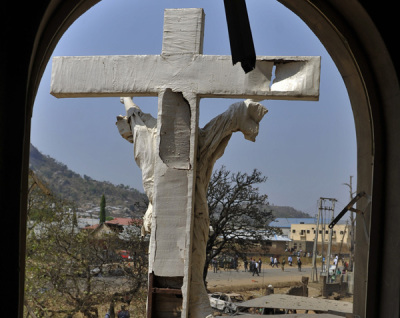 A Christian mother and three of her daughters in Nigeria have faced various forms of abuse in Nigeria for their refusal to convert to Islam and follow in the footsteps of the father, who became a Muslim for a government position.
Amina Isa, the 40-year-old mother from Gidan Kuran village in Kano state, told Morning Star News that her husband left behind his Christian faith in 2012 and joined Islam after he was offered the ward head position in the village.
"They told him that he cannot be appointed as a ward head because he's a Christian, and that if he converts to Islam, he'll be appointed the ward head," Isa said, who is a member of the local Evangelical Church Winning All.
"I advised him against changing his religious faith for worldly position, but after much pressure from Muslims in our area, he succumbed to the demand and became a Muslim."
Isa, a mother of five, and her 21-year-old daughter have faced false kidnapping charges after refusing to embrace Islam for years.
The charges stem from Isa and her oldest daughter trying to enroll the younger siblings into a Christian school, with the father accusing them of abducting the girls.
"They summoned me and demanded I withdraw my daughter from the Christian school, bring her back to the village, and hand her over to them. Since I was helpless, I did as instructed by them and brought my daughter back to them," the mother said.
The mother and oldest daughter were arrested in March 2017, but local Christian leaders managed to bail them out.
Two of her other young daughters, aged six and 15, have also been harassed for their faith.
"Because of their refusal to convert too, we have been threatened, beaten, and subjected to all forms of indignities by my husband and his Muslim collaborators," Isa revealed.
"They've constantly been threatened, beaten, and harassed. In fact, at one time, [the oldest daughter, whose name is being withheld for security reasons,] had to take her younger siblings and go into hiding, but both have been traced and captured by the officials and are currently being held against their will in a location undisclosed to me."
The father, Garba Usman, has been trying to stop his children from participating in Bible studies and other church activities. Isa said Muslim officials are trying to force her children to change religion.
"All this is to force us to recant. We can never stop being Christians, and we are confident that the God we serve can never abandon us in our trying moments," she said.
Christians and Muslims make up roughly one half each of Nigeria's population.
Followers of Christ were subjected to numerous deadly attacks throughout 2017 and into the new year, including a mass church shooting on New Year's Day on Monday in the oil-rich region of Rivers state, where at least 16 believers were killed.
Unidentified gunmen opened fire on people leaving the church following the New Year's service, leading also to dozens of casualties.
Another four Christians were killed and 10 were critically injured two days before Christmas while taking part in Christmas carols, with Fulani Islamic herdsmen being blamed for the attack in Southern Kaduna.