150 UK Schools Allow Boys to Wear Skirts, Girls to Wear Trousers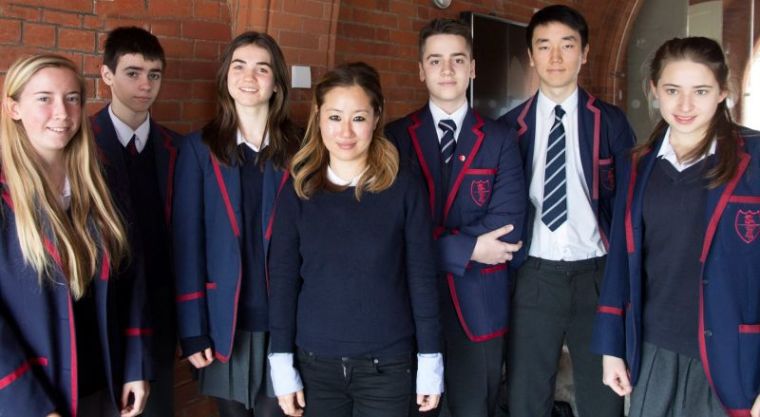 At least 150 schools in Britain now have "gender neutral uniforms," meaning students can decide if they want to wear skirts or trousers, irrespective of their biological sex, according to reports. Experts warn that this "politically correct" practice could confuse students.
"Why would we define our children by the clothes they wear? We still have the same uniform, we simply removed all references to gender in our uniform policy," Jamie Barry, headteacher of Parson Street Primary School in Bristol, said while introducing the policy this week, according to The Guardian.
The number of primaries and secondaries that have adopted such policies has now risen to 150, The Daily Mail reported, quoting Educate & Celebrate, an LGBT charity. "We are ensuring that all students are represented within the curriculum, enabling well-being and full participation," the charity's founder, Dr. Elly Barnes, was quoted as saying.
"Removing the association of 'boys' or 'girls' with particular clothes in a school uniform policy may not change the way students dress but it could be a huge deal to young people who don't identify as a boy or a girl," Barry said.
The Parson Street school also has gender-neutral toilet cubicles and staff have been asked to teach children to be careful about the gender-related words they use, according to Bristol Post.
Professor Alan Smithers, director of the Centre for Education and Employment at Buckingham University, said that boys' clothes are more "serviceable than those of girls."
"It's reasonable, I think, to have the same uniform for both – trousers and shirts and blazers," he said. "But allowing boys to wear skirts for reasons of political correctness could be unsettling and confusing to some children and is unnecessary."
Earlier this year, independent Highgate School in North London said it was weighing whether or not it will begin allowing male students to wear skirts.
The school's headmaster, Adam Pettitt, told BBC at the time that the school is "exploring" how to "evolve" its uniform policy to "cater for those who do want to match clothing to gender, as well as those who don't."
The desire for a change in uniform policy came about when the issue of gender-neutral uniforms was brought up during a question-and-answer session with students. "This generation is really questioning [if we are] being binary in the way we look at things," Pettitt told the Sunday Times earlier.
"In years gone by, absolutely no young people were raising [these questions] at all and it seems inconceivable that these sorts of questions simply didn't exist," Pettitt added. "The fact that there is significantly greater support and information available, both in schools and elsewhere, means that young people need no longer feel afraid to ask questions or speak out about their feelings."