1,500-Year-Old 'Gospel of the Lots of Mary' Deciphered; Ancient Text Used to 'Predict a Person's Future'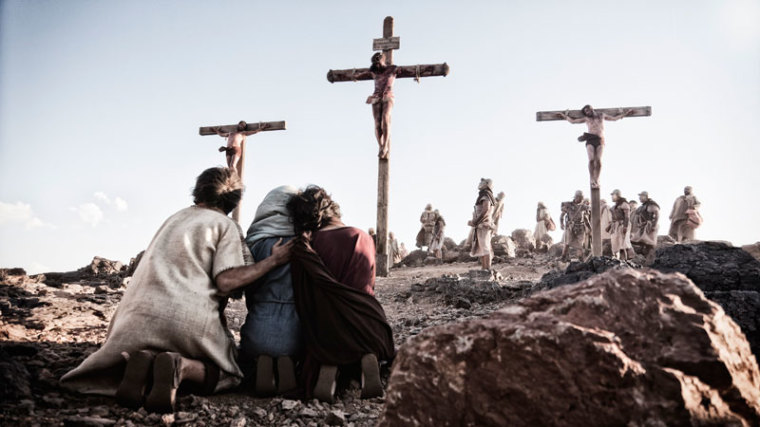 Researchers have deciphered the ancient Coptic text behind a 1,500-year-old manuscript called "The Gospel of the lots of Mary," which directly identifies her as the mother of Jesus Christ. Anne Marie Luijendijk, a professor of religion at Princeton University, said that the text could've been used to provide guidance or encouragement to people.
"When I began deciphering the manuscript and encountered the word 'Gospel' in the opening line, I expected to read a narrative about the life and death of Jesus as the canonical Gospels present, or a collection of sayings similar to the Gospel of Thomas (a non-canonical text)," Luijendijk said, according to LiveScience.
A translation of the opening of the text, which is being kept at Harvard University's Sackler Museum, reads:
"The Gospel of the lots of Mary, the mother of the Lord Jesus Christ, she to whom Gabriel the Archangel brought the good news. He who will go forward with his whole heart will obtain what he seeks. Only do not be of two minds."
Harvard was given the text in 1984 by Beatrice Kelekian, wife of Charles Dikran Kelekian. Her husband's father was Dikran Kelekian, who was known as "an influential trader of Coptic antiquaries, deemed the 'dean of antiquities' among New York art dealers." Researchers haven't been able to find where Kelekian himself got the manuscript from, however.
The text features 37 oracles, or revelations, which could've been used to help people seeking answers to various problems. Luijendijk suggested that the owner of the book might've acted as a diviner, and helped interpret the different oracles.
The researcher said that the revelations talk about hardships, suffering and violence, but as a whole, positive messages prevail.
Oracle 34, for example, advises: "Go forward immediately. This is a thing from God. You know that, behold, for many days you are suffering greatly. But it is of no concern to you, because you have come to the haven of victory."
While oracles 24 reads: "Stop being of two minds, o human, whether this thing will happen or not. Yes, it will happen! Be brave and do not be of two minds. Because it will remain with you a long time and you will receive joy and happiness."
Luijendijk explained that the book is called a "lot" because in the ancient world it was used to predict a person's future. The text, however, also calls itself a Gospel or "good news."
"The fact that this book is called that way is very significant," Luijendijk said. "To me, it also really indicated that it had something to do [with] how people would consult it and also about being [seen] as good news. Nobody who wants to know the future wants to hear bad news, in a sense."
There have been a number of "lost texts" from biblical times discovered in recent years claiming to tell part of Jesus' story, receiving various levels of attention and debate.
Some supposed revelations, such as a 1,500 year old Aramaic manuscript found in a British library claimed that Jesus was married to Mary Magdalene and fathered two children. The claims, explained in The Lost Gospel book by York University (Canada) professor Barrie Wilson and documentarian Simcha Jacobovici, have been dismissed by a number of religious scholars.
"I don't think that there is any credibility in these claims at all," Mark Goodacre, a professor of religious studies at Duke University, said in November. "There is simply no evidence in this text or anywhere else that Jesus was married to Mary Magdalene, much less that they had a couple of children."