$158K Raised for Family of Muslim Shopkeeper Killed for Wishing Christians 'Happy Easter'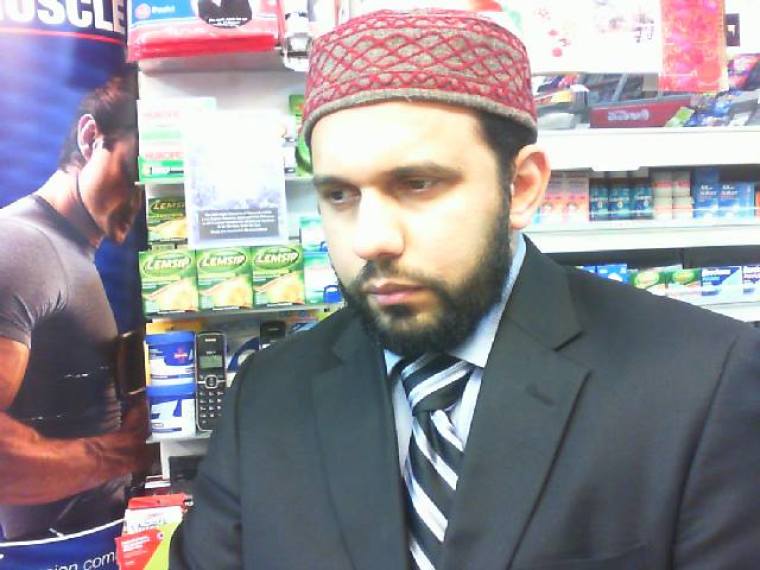 An online crowdfunding page that was set up to support the family of a moderate Muslim man who was stabbed and killed in Scotland last week for wishing Christians a happy Easter has surpassed over $150,000 in donations in just over a week.
Asad Shah, a 40-year old shopkeeper who was a member of the peaceful Ahmadiyya sect of Islam, was stabbed to death outside his store in the Shawlands area of Glasgow last Thursday. Shah had posted a Facebook message wishing "beloved" Christians a "very happy Easter" just hours before he was murdered by a fellow Muslim.
After Shah's murder, a number of local residents who were frequent customers in his store set up an online donations page on GoFundMe.com in order to help support the family Shah leaves behind.
Although the original goal of the page was to raise about £1,500, the fundraising surpassed £111,396, or the equivalent of about $158,394, as of Friday afternoon.
"We are raising funds for his family to use in whatever way they see most fitting — whether that be to contribute toward funeral expenses, provide financial security for his family in the coming months, or simply to do something in his memory," the organizers explained. "We know money will never make up for his loss but this is our way of showing our support for him, and showing his family how much he was cared for in our commnity [sic]."
"The support we've received so far has been absolutely incredible and we would like to say a heartfelt thanks to everyone who has donated and left messages of support already," the organizers added.
The webpage also includes a statement from the Shah family, which thanks the community for its support in organizing street vigils, online petitions and messages of hope.
"One of our brightest lights has been extinguished but our love for all mankind and hope for a better world in which we can all live in peace and harmony, as so emphatically embodied by Asad, will endure and prevail," the family's statement reads. "Asad left us a tremendous gift and we must continue to honour that gift by loving and taking care of one another."
Police have arrested 32-year-old Tanveer Ahmed, a Sunni Muslim from Bradford, and have charged him with Shah's murder.
Although many believe that it was Shah's Facebook post that inspired his murder, it emerged earlier this week that Shah had previously received death threats from a Muslim group that believed he was a "false prophet" and that his moderate Islamic beliefs were heretical. Despite the threats, Shah never told anyone about them.
Ahmed Owusu-Konadu, external affairs secretary for Glasgow's Ahmadi mosque, told the Daily Mail that Shah received death threats through Facebook and YouTube.
"I only found out about them after a few colleagues looked around at his Facebook. No one I have spoken to was aware of the threats he had received before he was killed," Owusu-Konadu said. "If he had made the mosque aware of them then we would have passed that information on to the police."
Owusu-Konadu added that Muslims belonging to the Ahmadiyya community around the world are often threatened but said that he never could have imagined this happening in the United Kingdom.
"There's nothing at all that we could have done to predict that this would happen," Owusu-Konadu said. "My memory of him is shown in all the fantastic things that have been said about him since he was killed."