16-Year-Old Boy With Cerebral Palsy Inspired Nike's Latest Awesome Shoes
16-Year-Old Boy With Cerebral Palsy Inspired Nike's Latest Awesome Shoes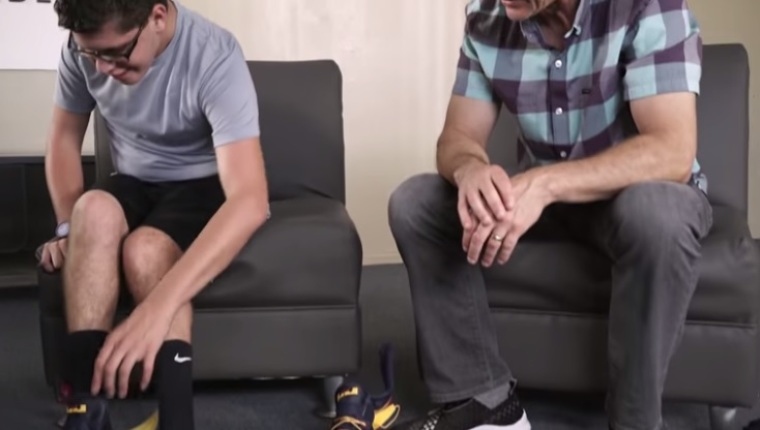 So many people wake up each day and face challenges that others may take for granted. These challenges include things as simple as bathing, dressing, and walking. Nike knows a thing or two about this, and decided to use the story of a boy with cerebral palsy to inspire.
Bill Bowerman, the college track coach who founded the iconic shoe company, actually suffered nerve damage. This came from inventing his shoes in a poorly ventilated workspace. His shoes are loved by everyone, but his mobility was limited by his creation. But a breakthrough of how we actually put on our shoes came about because of a young man with cerebral palsy. Matthew Walzer has the disease and it was nearly impossible for him to tie his shoes each day because of it.
This boy sent Nike a thoughtful letter, and they took what he said into consideration. Nike came up with a revolutionary new way to aid Matthew in living independently as he prepares for college. The design was very successful. Matthew was brought in to help create a production version and meet some of his fellow celebrity designers including his favorite basketball player, LeBron James!
Check out this inspiring story below: