17-Y-O Shot While Praying to God for Strength in Texas Home, Praises God for Survival
17-Y-O Shot While Praying to God for Strength in Texas Home, Praises God for Survival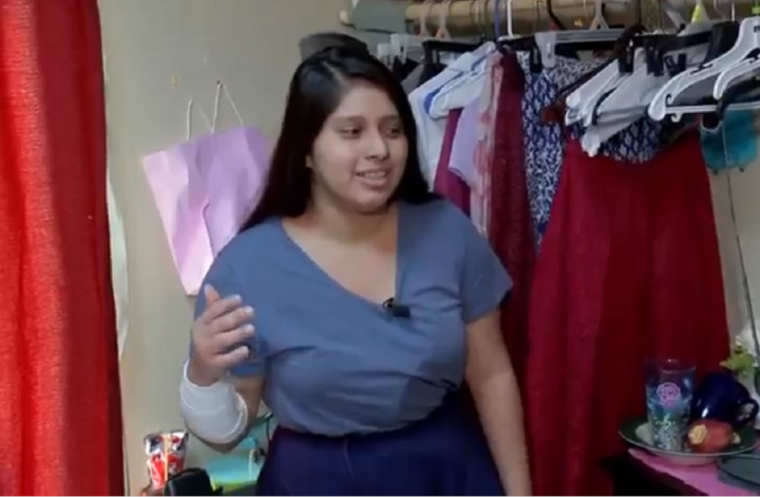 A 17-year-old girl who was shot while praying to God for strength inside her bedroom in Texas is now praising God for protecting her after she escaped with only a graze to her arm.
"I feel great because I know God is so great and He takes care of me. I know God is a judge and I know [that] He is going to do something for me. ... I am so thankful [to] Him," Kimberly Mendoza, 17, told ABC 13.
The Harris County Sheriff's Office told ABC 11 that the shooting happened about 11 p.m. Monday at the 14400 block of Rio Bonito. Officials report that she was kneeling down and praying when a bullet came through the wall of her home. They believe the bullet was fired from an apartment complex near her home. It landed on her blanket after grazing her.
Mendoza told ABC 13 that when she got shot, she didn't realize what happened at first because she was praying with the lights off. She simply got up and ran after she heard something that sounded like an explosion.
It wasn't until she was with her father that she realized she was shot.
"When I was with my dad, I told him, 'I'm scared.' Then I told him, 'My arm, it hurt a lot.' And my mom turned on the light and she see the blood," said.
That's when her mother called the police and ambulance service. She said she was so afraid after the shooting she didn't want to return to her room. She is confident now, however, that God is going to take care of the problem and do something for her.
"I know my faith. Everybody can laugh about me. Everybody can say you're a Christian. You're so weird or something like that, but I feel good because God is so important for me," she said in halting English.
"I love God. I know if I die, I know I'm good because I know I can go to Heaven with Him. I know He takes care of my family. I feel so great with Him," she said.
She said some people were saying it was God's fault why she got shot but she doesn't see it that way.
"He show me so many things and He takes care of me always. And I know he chose me for something great and I want to give Him [my] life," she said.