18 'Naughty' Stores Top List in AFA's Review of 'Forces That Hate Christmas,' Want Christianity Gone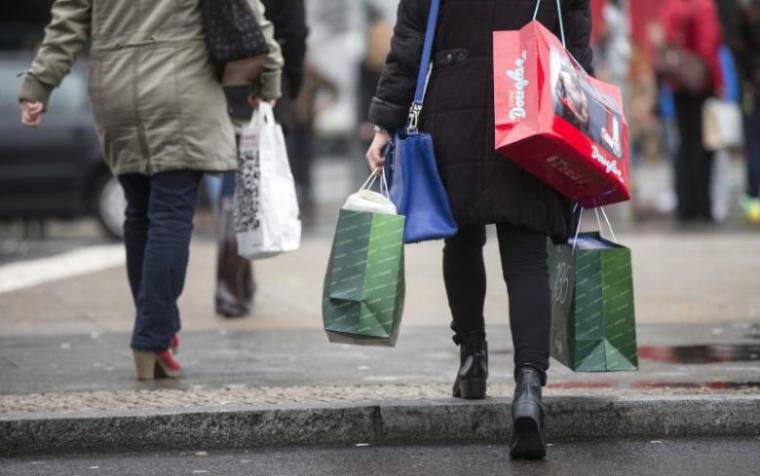 The conservative American Family Association has published a guide for Americans ahead of this holiday season ranking retailers in terms of how Christmas-friendly they are, warning that there are some forces in society that "want to eradicate" Christianity.
"There are secular forces in our country that hate Christmas because the word itself is a reminder of Jesus Christ. They want to eradicate anything that reminds Americans of Christianity. That is why it is important to remind governments and companies to keep the word Christmas alive. AFA wants to keep Christ in Christmas and Christmas in America," Buddy Smith, AFA's senior vice president, declared on Monday.
The group said that it reviewed a number of areas in order to determine how Christmas-friendly companies are, and examined print media, broadcast media, websites and personal visits in order to determine a retailer's rating.
"If a company's ad has references to items associated with Christmas (trees, wreaths, lights, etc.), it was considered as an attempt to reach 'Christmas' shoppers," AFA explained.
"If a company has items associated with Christmas, but did not use the word 'Christmas,' then the company is considered as censoring 'Christmas.'"
AFA's 2017 list of 18 "naughty" companies was identical to its 2016 list, and goes in alphabetical order:
Academy Sports + Outdoors, Barnes & Noble, Best Buy, Dollar General, Family Dollar, Foot Locker, Gap, The Limited, Maurice's, Nordstrom, Office Depot, Office Max, Pet Smart, Staples, Stein Mart, Supervalu, UncommonGoods.com, and Victoria's Secret.
Those in the middle, or "marginal" category, were listed as: Amazon.com, CVS Pharmacy, Kohl's, Old Navy, Safeway, Sears, Starbucks, and Walgreens.
The majority of retailers AFA analyzed found themselves on the "nice" list, including Banana Republic, Hobby Lobby, Home Depot, Macy's, Toys R Us and a variety of others.
AFA added that it continues to update its list, and explained that it only ranks nationally-recognized companies.
"This list only reflects a company's 'Christmas' advertising and does not take into account other corporate policies AFA may not agree with," it clarified.
Other conservative groups, such as the Liberty Counsel, have also launched their annual Friend or Foe Christmas Campaign.
The nonprofit organization, which speaks out on religious freedom issues, warned earlier in November that atheist organizations "are relentless in their quest to secularize Christmas."
"Using strong-arm tactics, they intimidate communities, retail stores, government offices, and schools into stripping 'Christ' from Christmas — while people of faith often feel powerless to resist their bullying," it said.
Liberty Counsel positioned that it is important to "fight back against such bullying" in 2017, promoting its efforts to "keep Christ in Christmas."