Target Boycott Group Lists Top 10 Christmas Shopping Alternatives Ahead of Black Friday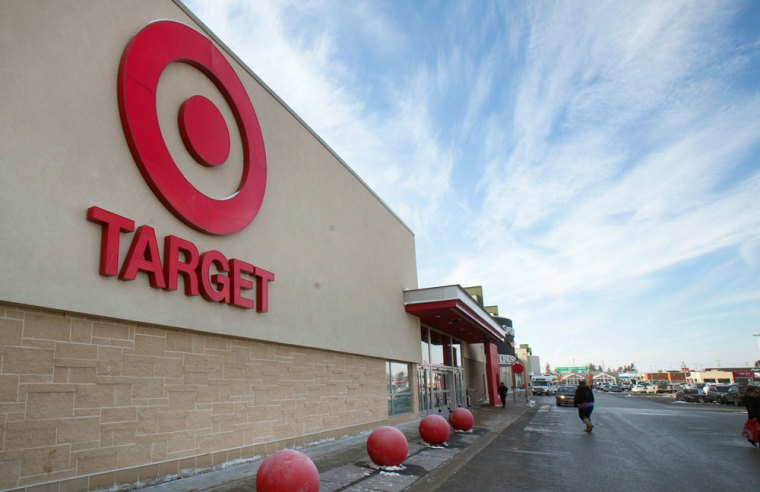 The conservative 2ndVote watchdog group has released its Christmas Shopping Guide list ahead of Black Friday, aimed at giving shoppers alternatives to retail giant Target, which stirred controversy earlier this year by allowing men to go into women's bathrooms and dressing rooms if they identify as female.
"Conservatives are directly engaging Target on [its]  dangerous restroom policy that defies common sense and when they make the decision to do their Christmas shopping somewhere else, we have some great companies to choose from that aren't supporting a radical agenda," 2ndVote Executive Director Lance Wray said in a statement.
The #AnywhereButTARGET campaign was launched earlier this week, looking to persuade shoppers to avoid the retail giant. Target's bathroom policies, allow male customers to go into girls' dressing rooms and the ladies bathroom if they identify as female, and vice versa. 
Several conservative groups, including the American Family Association, have warned that this could, and has, led to incidents of sexual predators exploiting girls.
Target has denied that it has suffered financially due to the conservative boycott that was launched due to its refusal to reverse its bathroom policy, but 2ndVote insists that the retailer is being hit hard and needs a successful Black Friday and Christmas season to recover from losses.
In May, following the boycott, The Wall Street Journal reported that Target was seeing its first decline in two years. 
Wray added, "Black Friday is one of the busiest shopping days of the year and it marks the start of the Christmas shopping season when retailers like Target will bring in over 30 percent of their annual revenue."
"This week is the perfect time for conservatives to send a clear message to Target that we don't want our dollars supporting their liberal agenda."
The watchdog group's newly released Christmas Shopping Guide lists the top 10 retail brands and stores that shoppers can choose instead of Target.
The full list includes: "ACE Hardware, Bed Bath & Beyond, Crabtree & Evelyn, Dillard's, Family Dollar, Menards, The Pampered Chef, Under Armour, Hobby Lobby, Dick's Sporting Goods."
Each listing comes with an explanation for where the given company stands on issues such as the Second Amendment, the environment, marriage, life, and other issues. Hobby Lobby received the highest marks, with 2ndVote noting that the arts and crafts retailer "operates the company in a manner consistent with biblical principles" and is closed on Sunday.
The guide also includes other conservative-friendly stores in other fields, such as travel, food and beverage, and electronics.
Last week, the AFA also re-energized its own anti-Target campaign, pointing to one of its articles earlier this year that exposed 10 reported incidents at Target stores this past year concerning sexual predators.
"Target is hoping that you won't care that they allow men into women's bathrooms and changing rooms and will do your Christmas shopping with them. AFA knows that you do care," AFA Senior Vice-President Buddy Smith wrote last week.
"Let's hold firm to our conviction that men have no place in women's restrooms and dressing rooms and continue our pledge to boycott Target stores, especially through the Christmas shopping season," Smith said.