'19 Kids and Counting' Jill Duggar Took 3 Tests to Confirm Pregnancy
'19 Kids and Counting' Jill Duggar Took 3 Tests to Confirm Pregnancy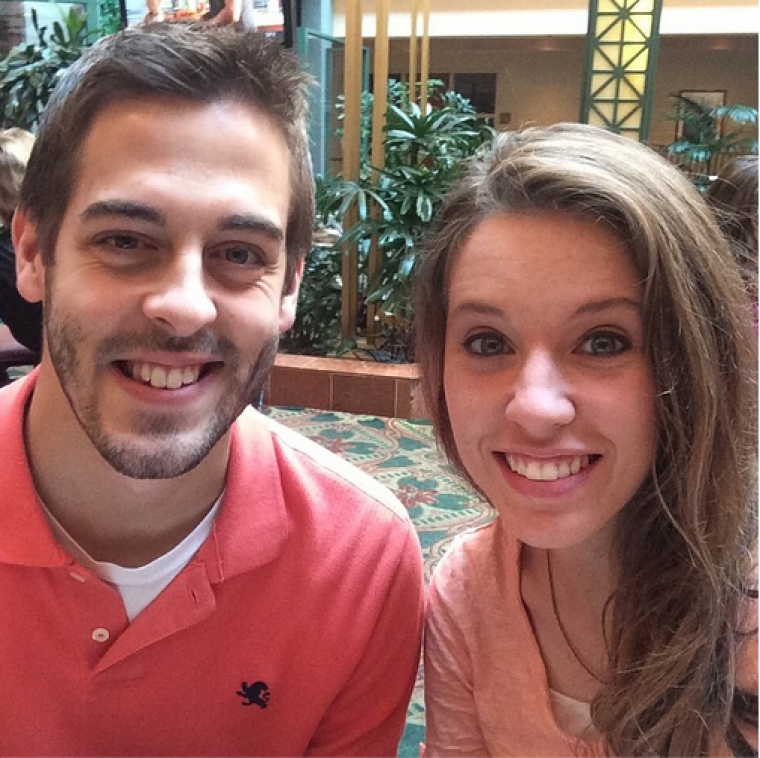 Jill Duggar and Derick Dillard planned to have a sizeable family but did not expect to get pregnant so soon.
"I was thinking that maybe we should take a pregnancy test," Jill told Us Weekly about her "mother's intuition." Knowing that her period was late, Jill decided to take a pregnancy test, then another, and both were negative. However, her sister convinced her to take a third one … and things came out a little differently.
"It was Jinger," the mom-to-be revealed for the first time. "She was like, 'You know, mama has a bunch of pregnancy test upstairs. You should take one of hers.'" She and Derick went upstairs – "that's where we took one of my mom's pregnancy tests, and it came back positive. He was thrilled."
Of course, after having two tests turn out negative and one positive, the couple was cautious about their joy. They used two different types of tests, which only added to the confusion and led Derick to think that Jill was not pregnant when she actually was.
"We were super excited," Jill said. "We prayed together and thanked God for this new little life. I was screaming and everything. He was like, 'Don't get too excited! You might stress out the baby or something.' He's so cute. He's so sweet."
However, the expectant parents were so excited that they left their pregnancy test in mom Michelle's trash can. She was the one who contacted them and asked if there was something they wanted to tell her. Jill and Derick wanted to tell their parents in-person and made them wait a little longer before the reveal.
"It was funny," Jill laughed. "She had a suspicion there. She was thinking, 'something's up.'"
Once the cat was out of the bag, though, the entire Duggar clan rejoiced with the good news. Dad Jim Bob even got teary-eyed at the prospect of his little girl having her own family.