'19 Kids & Counting' Star Jessa Duggar Showcases Husband's Singing Skills in Video
'19 Kids & Counting' Star Jessa Duggar Showcases Husband's Singing Skills in Video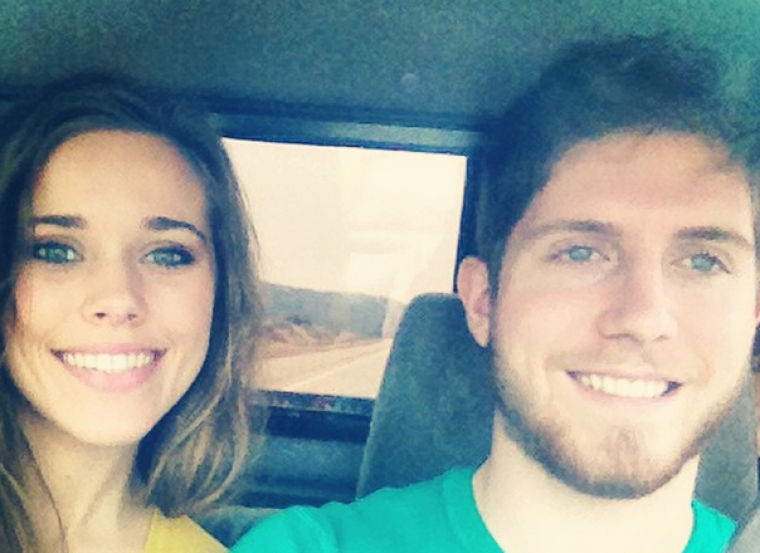 Jessa Duggar, newly wed to Ben Seewald, released footage from their car ride to his home in Hot Springs, Arkansas, including Ben singing Christmas songs.
"This is what I get to listen to in the car! Love you, Babe!" Jessa wrote under a video of Ben singing songs including "Rudolf the Red-Nosed Reindeer" and "It's the Most Wonderful Time of the Year."
The newlyweds wanted to visit Ben's family in Hot Springs after returning from their honeymoon. They earlier spent time with Jessa's family, having an in-house double date with sister Jill and her husband Derick before going to the Duggar family home for the annual Christmas celebration and recital. The Duggar family posted photos of the special event, with all the children taking part and sharing their talents with family and friends.
Jessa and Ben wed on Nov. 1 at the First Baptist Church in Bentonville, Arkansas after courting for some time. They broke with tradition and decided not to share their first kiss at the altar but instead celebrate it in private. Later, they posted plenty of photos of themselves kissing, which started a trend within the Duggar family. Jim Bob and Michelle, the patriarch and matriarch of the family, posted a similar photo, as did elder brother Josh and his wife Anna.
The Duggar family has been in the spotlight for quite some time now, and is still expanding. Jill and Derick are expecting their first son in the spring, and Josh and Anna are also expecting, but this will be their fourth child. The Duggar family takes parenting and family life seriously; the youth take vows not to use birth control or prevent any children from being born to them, as they are seen as gifts from God.
This will be the first Christmas together for Jessa and Ben as well as Jill and Derick. It's sure to be a memorable one for the family.
Watch "19 Kids & Counting" on TLC.