'19 Kids & Counting's Jessa Duggar Weds; Saves First Kiss for Private Moment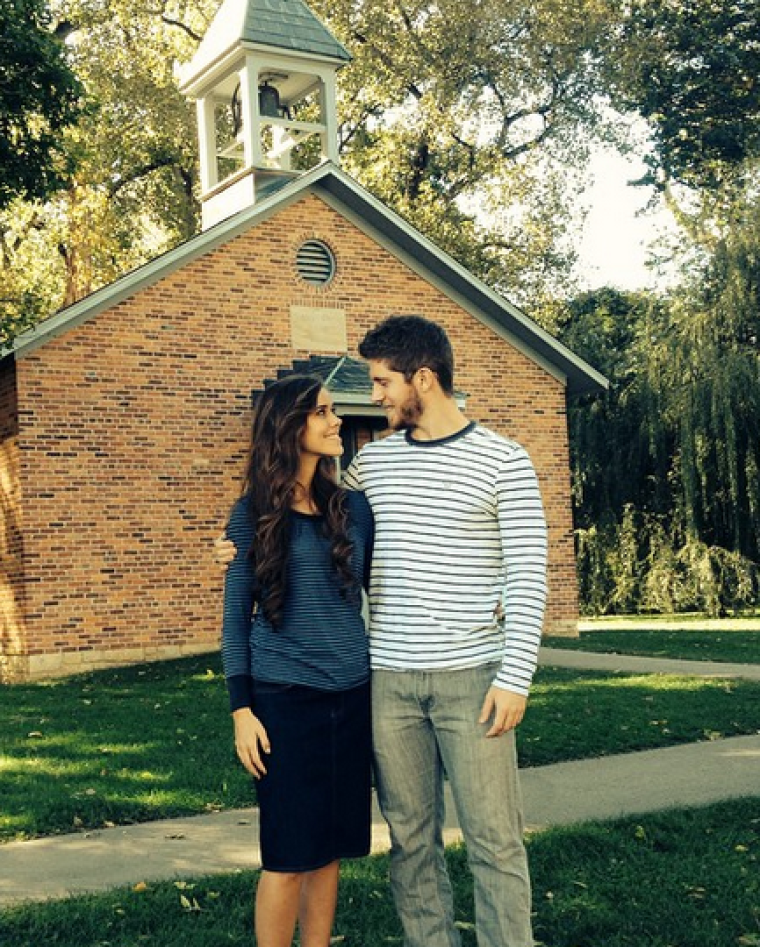 "19 Kids & Counting" star Jessa Duggar exchanged vows with her fiancé Ben Seewald on Saturday, Nov. 1, in front of family and friends, but saved her first kiss for after the ceremony.
The couple said "I do" in front of nearly 1,000 guests at the First Baptist Church in Bentonville, Arkansas. Younger sister Jinger served as the maid of honor, while Ben's best friend Dylan McMahan was the best man. Jessa and Ben wrote their own vows for the ceremony and had an unexpected surprise for the crowd … they did not kiss, as is tradition at the end of the wedding.
"They wanted their very first kiss ever to be in private," Pastor Mike Schadt told People. "It was important to the both of them."
Instead, Schadt asked Jessa's parents, Jim Bob and Michelle, to provide the audience with a kiss. Ben and Jessa spent some time alone, where they likely did have their kiss, before going to their reception, where they shared small kisses.
"I'm so happy to have so many friends here from so many places," Jessa said at the wedding rehearsal on Friday night. "And I'm so grateful for my parents. Their influence has been so special to me. I look forward to a long, happy marriage."
"When I look at all the faces surrounding us tonight," Ben added. "I don't know how to thank all of you for investing in our lives, and in our life together. Y'all make us feel so special."
The couple had a short engagement after courting for several months; they were set up by Jessa's father, Jim Bob. During a Duggar courtship, the parents are fully involved in the relationship and the couple is not left alone until the wedding day. There is also no physical contact until engagement, and even then, the couple only holds hands and exchanges short side-hugs.
Jessa and Ben's wedding will be featured in the new season of "19 Kids & Counting" when it airs on TLC.