'19 Kids & Counting's Josh Duggar Talks Political Career, New Baby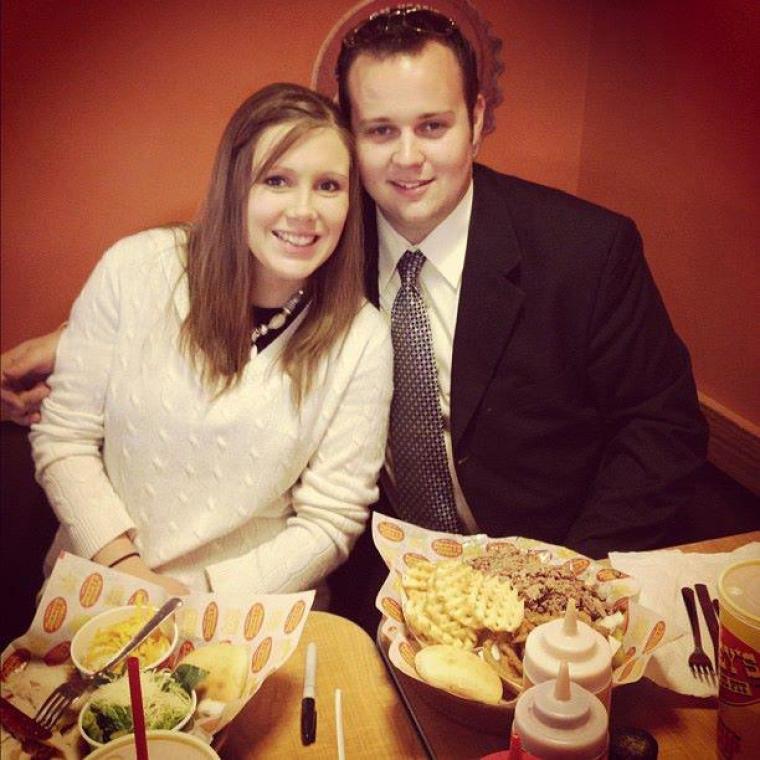 Eldest Duggar child, Josh, has given a new interview describing his life in politics and the joy of expecting a fourth child with his wife, Anna.
The Duggar family moved to Washington, D.C. so that Josh could work for the Family Research Council as the executive director of FRC Action. While he does not necessarily rely on the family name or popularity to help in his professional life, Josh noted that he doesn't try to hide who he is.
"People know who our family is, that it's built on strong faith and caring for people," Josh told The Washington Post. "It's been a great fit, it's an extension of who we are. There are perceptions that people have about Washington, and I'll say there is some truth to it — but there are a lot of good people here."
Josh, his 18 siblings, and parents, Michelle and Jim Bob, have been known to hit the campaign trail to support political candidates they firmly believe in and share values with. However, Josh has decided to go one step further and make a career out of helping bring awareness to candidates and issues important to the Christian family. That doesn't meant that he himself will be running for office anytime soon, though.
"Politics is quite a game — it puts things in perspective. I'm not planning to run anytime soon," Josh said. "My focus is supporting those people who are doing the right thing."
Josh and Anna have been married since 1998, and are expecting their fourth child in June. Anna made the announcement with her husband just last week.
"I am nine weeks pregnant and I'm having a lot of morning sickness," she revealed to TLC. "It is difficult, but it's good because I know that good things are happening."
"We're in a whole new phase of our lives now," Josh said. "I can't believe how fast everyone is growing up."