192 North Carolina congregations leave United Methodist Church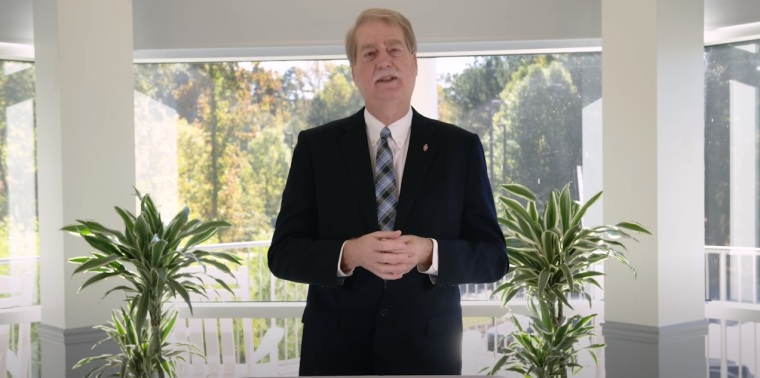 One hundred ninety-two congregations in North Carolina have officially disaffiliated from The United Methodist Church, joining a growing number of churches that have left the denomination as part of a mass exodus over its longstanding debate over homosexuality.
The UMC Western North Carolina Conference held a special session on Saturday to vote on a motion that, if approved, would confirm the disaffiliation votes of 192 churches in the regional body.
A WNC Conference spokesperson confirmed with The Christian Post on Monday evening that while there were about 50 paper ballots yet to be counted, the motion has passed with 96% approval.
The 192 congregations represent around 15% of the number of member churches for the conference. The spokesperson told CP that the regional body expects "a lesser number of churches" to seek disaffiliation in November.
WNC Bishop Kenneth Carter said in a letter to the conference on Monday that the day was "filled with a range of emotions and whose meaning we may grasp only over time."
"As one who has journeyed with many of you for my entire adult life, this is a day I have invested a great deal of time, energy, prayer, and negotiation to avoid in hopes of finding some path of reconciliation for all involved," he wrote.
Carter then directed his comments to the congregations leaving the conference, saying that he wanted them to have "the grace, peace and mercy of the Lord."
"By the action of this Annual Conference, you will be free to be an independent church or a part of some other denomination. We trust you will find your way and continue to be a church of Jesus Christ," Carter continued.
"To The United Methodist Church, our work continues and is far from complete. We will keep pushing, and we will remain open to being pushed, to bring God's Kingdom here on Earth. In all this, I offer a prayer of gratitude for all those who undertake this work with loving hearts."
Beginning last year, a large number of congregations across the United States have decided to leave the UMC, in large part over the denomination's ongoing debate over its stance on LGBT issues.
At present, the UMC officially prohibits the blessing of same-sex unions and the ordination of clergy in same-sex romantic relationships, deeming homosexuality "incompatible with Christian teaching."
Although efforts to change the denominational rules have always failed, progressives within the UMC have often refused to follow or enforce the restrictions, blessing same-sex marriages and ordaining noncelibate homosexuals.
According to numbers compiled by UM News, as of Tuesday, nearly 3,000 congregations have voted to leave the UMC since 2019, with most having left last year and this year.
Many of these departing congregations have opted to join the Global Methodist Church, a recently launched theologically conservative alternative to the UMC.