2 Azusa Pacific University trustees resign, cite institution's 'drift' from Christian principles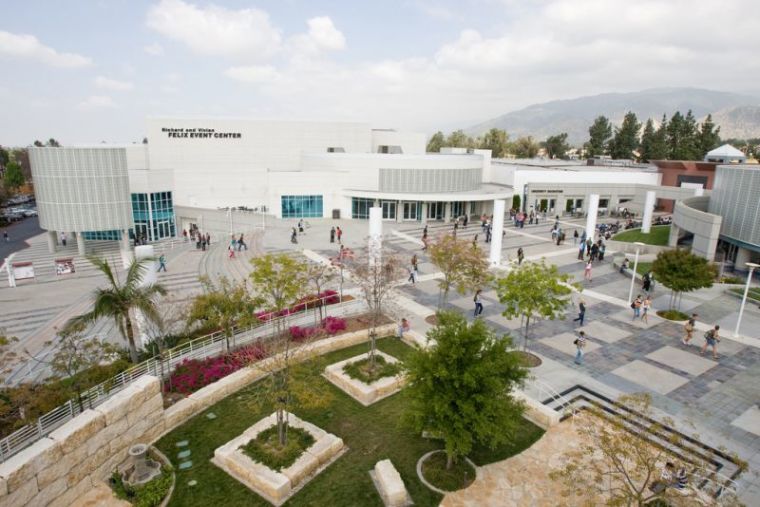 Two Azusa Pacific University trustees resigned last week claiming that the Southern California evangelical institution has "drifted" from its mission and foundation through the promotion of liberal ideology.
Raleigh Washington, president of the male evangelical movement Promise Keepers, and Dave Dias, a Sacramento-area business executive, submitted their letters of resignation from APU's board of trustees last Wednesday citing concerns with the promotion of progressive ideology by faculty and administrators.
In an interview with WND, Washington explained that he had been an APU trustee for 15 years. But during the last six years, he said, he constantly confronted the board with evidence that many faculty members and the APU administration were promoting a political ideology that he believes contradicted the school's statement of faith and core principles.
Washington, who previously pastored at the Rock of Our Salvation Evangelical Free Church in Chicago, accused the board of trustees of being "complicit in this disobedient behavior" because it has not held the school's leadership accountable.
"After fervent prayer and with the integrity of heart, I cannot continue to be a part of these violations of God's word," Washington was quoted as writing. "I fear the spiritual consequences of this lack of correction and discipline."
The resignations of Washington and Dias comes about two months after APU announced that it would institute a policy permitting same-sex relationships between students after years of LGBT student activists putting pressure on the school to remove its ban on same-sex relationships.
After backlash from conservative evangelicals, the school announced days later that trustees reinstated the ban on same-sex relationships and clarified that school officials never received approval from the board to remove the ban from the student handbook.
"What happened with the student handbook was an indication of a bigger problem that exists, and that problem is theological drift from what is required of an evangelical Christian university," Washington explained.
Dias agreed and told WND that he has "deep concerns about the long-term viability of APU as a 'God-first' university."
David Poole, chair of APU's board of trustees, responded to the former trustees' claims in a statement shared with The Christian Post. He stressed that the board is "firmly committed to upholding the biblical values that undergird the university."
"[The board] will not waver in providing leadership toward our Christ-centered mission," Poole stressed. "We recognize that disagreements can arise even between people who share the same goals and convictions. Despite the assertions made by those who resigned, the board stands united in our commitment to our evangelical Christian identity."
APU was founded in 1899. Although it has students from various Christian denominations, APU's website explains that the school's core identity is built on the Wesleyan Holiness tradition.
The two former trustees are not alone in their concern about the direction of APU.
As Rod Dreher reports in The American Conservative, APU Honors College professor Barbara Harrington wrote a letter to the board of trustees in September after the college initially moved to allow same-sex relationships and before the ban was reinstated. Her letter explained that she has had various conversations with other faculty members in which they have expressed concern that "APU is in danger of losing its essential quality."
"There is a feeling that there has been a muzzling of the voices in the community that would advocate traditional biblical understanding," she argued. "We have been afraid to speak as whistleblowers lest it redound against us personally, or against our departments. I have decided to come out and speak despite this fear, because I perceive the threats to the essence of APU to be so dire."
Harrington had also called on APU President Jon Wallace to resign.
"More and more, it seems clear that various spirits of the age are being raised up at APU, such that the God of traditional biblical understanding, and what He asks of us, is being redefined," she wrote. "As Christian scholars — historians, theologians, philosophers, scientists — we know where this path leads. The loss of 'God First' means APU stops progressing and loses itself and its defining character in a wave of change. It becomes a university indistinguishable from so many others who are sinking in the 'messy middle' of post-modern confusion."