2 Journalists Dead in Virginia After Shooting During Live TV Broadcast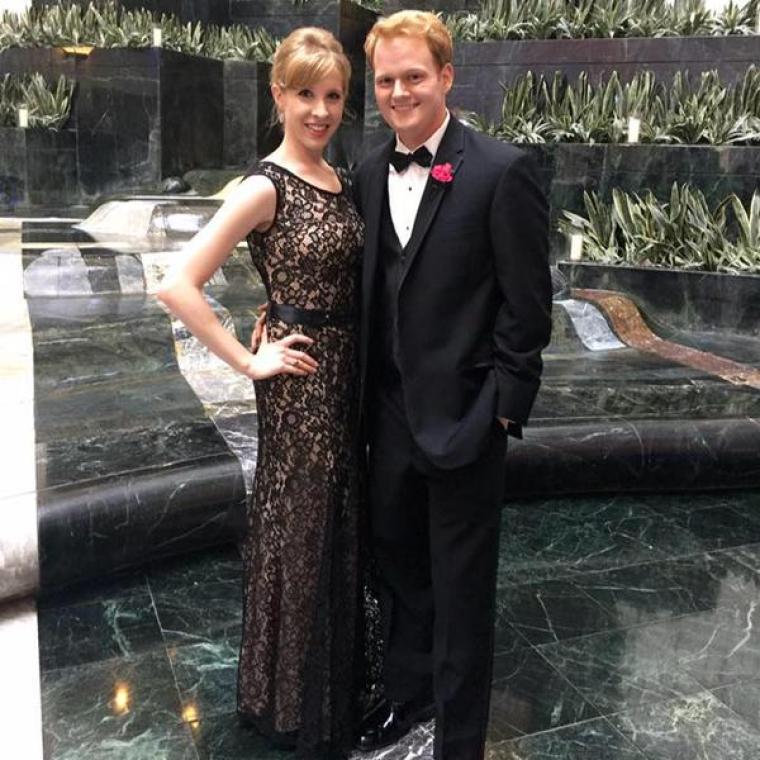 UPDATE: The gunman has been identified as Vester Lee Flanagan, 41, a former employee of WDBJ7 news station. He filmed the shooting, which was found here, however the Twitter account has since been suspended.
A WDBJ reporter and a photojournalist were killed Wednesday morning when a gunman began firing during a live TV broadcast, according to reports. Alison Parker, 24, and photographer Adam Ward, 27, were killed at the Bridgewater Plaza at Smith Mountain Lake at about 6:46 a.m.
The gunman is reportedly still at large and police are searching for the suspect, who was seen on camera wearing a purple vest and toting a pistol. He interrupted Parker's live interview with Vicki Gardner, the head of the Smith Mountain Lake Regional Chamber of Commerce, who was also shot during the attack, The Roanoke Times reported. She is currently in surgery for her wounds.
Roanoke City, Bedford, Botetourt and the county schools are all on partial lockdown. Officers were placed at other media stations around the city as a precaution, a Roanoke police spokesman said.
The suspect is believed to be a former employee of the news station.
"Law enforcement personnel have a photo of the suspect," Virginia Gov. Terry McAuliffe told WTOP news. "We believe it's a disgruntled employee of the station, and they're in pursuit."
WDBJ news station, which had planned a day of positive announcements for employees, is now in the process of planning a memorial.
"We've lost two members of our family," said Kimberly McBroom, the anchorwoman who witnessed the attack live during the broadcast. "[Others have] lost a daughter, a son, a fiancee."
"We've lost two friends, two co-workers. These two were more than what you see here on TV," she added.
Parker, who just celebrated her 24th birthday, had just moved in with fellow station reporter Chris Hurst.
"We didn't share this publicly, but @AParkerWDBJ7 and I were very much in love," Hurst wrote on Twitter. "We just moved in together. I am numb."
Ward was engaged to producer Melissa Ott and was planning to leave news media in just a few days.