2 NYPD Officers Killed in 'Execution-Style' Shooting; Police Union Chief Blames Mayor, Protesters
(Photo: Reuters/Stephanie Keith)
5 photo slide
(Photo: Reuters/Stephanie Keith)
(Photo: Reuters/Stephanie Keith)
(Photo: Reuters/Stephanie Keith)
(Photo: Reuters/Stephanie Keith)
A gunman ambushed and shot to death two New York City police officers before killing himself Saturday, in what the man claimed was a revenge killing for the deaths of Michael Brown and Eric Garner. The chief of the city's police union blamed Mayor Bill de Blasio and protesters who were chanting for dead cops in the city last weekend.
Officers Wenjian Liu, 32, and Rafael Ramos, 40, were killed at close range as they sat in their squad car in the Bedford-Stuyvesant section of Brooklyn, Reuters quoted Police Commissioner William Bratton as telling a news conference Saturday evening.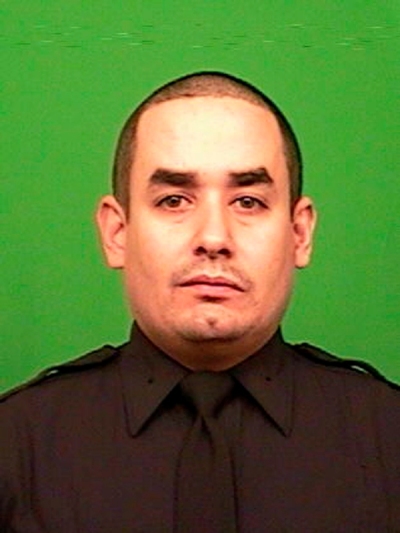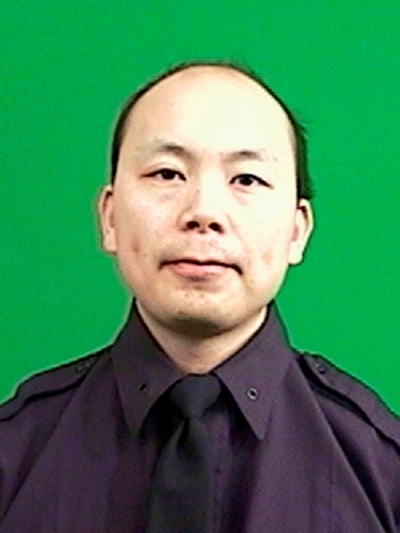 The officers "never had an opportunity to draw their weapons" and were "killed with no warning, no provocation," he added. "They may have never even seen their assailant, their murderer."
Soon after the shooting, the suspect, identified as 28-year-old Ismaaiyl Brinsley, fled to a nearby subway station, where he was found dead with a self-inflicted gunshot wound, Bratton went on to say, according to USA Today.
Earlier Saturday, Brinsley shot at his former girlfriend and injured her at a Baltimore County, Maryland, residence. He also posted on her Instagram account, which suggests that he had a "very strong bias against" police, Bratton added.
"Although we're still learning the details, it's clear that this was an assassination, that these officers were shot execution style," de Blasio was quoted as saying.
Demonstrations against the New York Police Department have been taking place since Dec. 3, when a grand jury decided to not indict police officer Daniel Pantaleo in the chokehold death of Eric Garner, an unarmed black man, who was killed in July while he was being arrested for selling untaxed cigarettes. This came weeks after a Missouri grand jury also decided not to indict white Ferguson police officer Darren Wilson in the shooting death of a 18-year-old Michael Brown who had just committed a theft at a QuikTrip convenience store that protesters burined to the ground.
"When a police officer is murdered, it tears at the foundation of our society. It is an attack on all of us," de Blasio added. "When they are attacked, it is an attack on the very concept of decency."
Hours after the shooting, Patrolmen's Benevolent Association President Patrick Lynch spoke to reporters outside the hospital where the two officers died.
"There's blood on many hands tonight," CBS News quoted Lynch as saying. "Those that incited violence on the streets under the guise of protest that tried to tear down what New York City police officers did every day. We tried to warn it must not go on, it cannot be tolerated," Lynch said. "That blood on the hands starts at City Hall in the office of the mayor."
Lynch and de Blasio have publicly been involved in a battle over the treatment of officers after grand jury's decision not to charge the officer in the death of Garner.
The mayor's office responded by issuing a statement.
"It's unfortunate that in a time of great tragedy, some would resort to irresponsible, overheated rhetoric that angers and divides people," the statement said. "Mayor de Blasio understands this is the time when we must come together to support the families and friends of those brave officers New York City lost tonight — and the entire NYPD community."
(Photo: Reuters/Stephanie Keith)
4 photo slide
(Photo: Reuters/Stephanie Keith)
(Photo: Reuters/Carlo Allegri)
(Photo: Reuters/Stephanie Keith)