2 Police Officials, Teacher Among 60 Arrested in Texas Child Sex Crime Sting Operation
2 Police Officials, Teacher Among 60 Arrested in Texas Child Sex Crime Sting Operation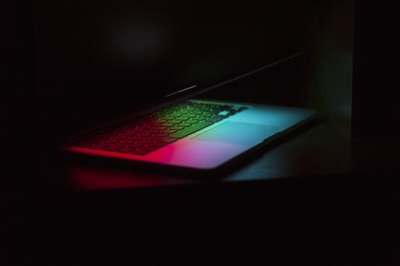 A police sergeant, a sheriff's deputy and a school teacher are among 60 who have been arrested for internet-related sex crimes that were uncovered during a months-long investigation across southeast Texas.
A coalition of of 65 different law enforcement agencies across eight countries in the Houston area participated in a 90-day crackdown investigation on internet crimes against children that resulted in a total of 152 charges and 60 arrests.
In a press conference at the Children's Assessment Center in Houston, Houston Police Chief Art Acevedo announced that the charges stem from over 255 investigations that took place as part of Operation Broken Heart in which 19 child victims were identified.
As a result of the investigation, over 23,000 gigabytes of child pornography and other explicit data were recovered by authorities.
The operation is led by the efforts of the Houston Metro Internet Crimes Against Children Task Force, which has conducted similar investigations in the past five years.
"This is a bittersweet moment we have every year; it's bittersweet because we have to have investigators investigating crimes most people would deem unthinkable," Acevedo said. "Operation Broken Heart brings relief to children in our communities who are being victimized."
Acevedo said that the most important thing is "getting these criminals, these victimizers" off the street.
"This is a crime that does not discriminate," he said. "These suspects look like you and me; it can affect anyone."
Among those arrested are 46-year-old Harris County Sheriff's Office Deputy Donald Dehnert and former Houston police sergeant Stephen McGee.
Additionally, Joshua Janeck, who served as a local elementary school music teacher, was charged with possessing and promoting child pornography in April after authorities found that he obtained hundreds of images and videos of child pornography.
McGee, 44, who left the police force in 2016, was arrested in March after he was accused of assaulting his girlfriend, stalking and posting revenge porn. After being released on bond, he was arrested again for violating a protective order by going to his ex-girlfriend's house. He was also charged with five counts of posession of child erotica.
Meanwhile, Dehnert, faces three counts of child pornography and was arrested in March. According to ABC3, two of the files on Dehnert's flash drive were pictures of naked children below the age of two. The other file was a girl believed to be in the 6- to 8-year-old range.
Acevedo said during the press conference that Dehnert also planned to meet a female victim. Denhert allegedly admitted under interrogation that he planned to not only sexually assault the young girl but also to use an AR-15 to rob her as well.
"That is how sick these people are," Acevedo said.
"Like we said last year, it is really important for parents to realize that they have to be vigilant when their kids, especially, are on the internet. They need to keep track of who they are talking to. ... Please make sure they are not in a location in the house where they are  hidden in a room. Keep those devices in the living room, the family room or wherever your family time is at."
Operation Broken Heart operates in conjunction with the Justice Department's Internet Crimes Against Children Task Force Program, which is a national network of coordinated task forces. The national task force "helps state and local law enforcement agencies develop an effective response to technology-facilitated child sexual exploitation and Internet crimes against children."
The program was created in 1998 in response to an increasing number of minors using the internet and increased online activity by "predators seeking unsupervised contact with potential underage victims."
"Since the ICAC program's inception in 1998, more than 629,400 law enforcement officers, prosecutors, and other professionals have been trained on techniques to investigate and prosecute ICAC related cases," the Justice Department website explains. "Since 1998, ICAC Task Forces have reviewed more than 775,000 complaints of alleged child sexual victimization resulting in the arrest of more than 83,000 individuals."
In 2017 alone, the task force's programs conducted over 66,000 investigations and over 86,400 forensic exams. Those efforts resulted in the over 10,300 arrests.