US House Approves Child Sex Doll Ban, 'CREEPER Act,' Citing Sexual Exploitation Concerns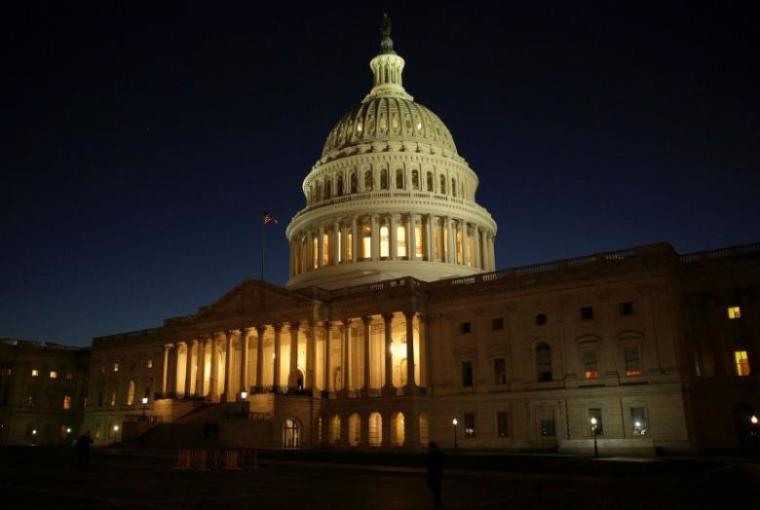 The U.S. House of Representatives has passed a ban on the importation and sale of child sex dolls favored by pedophiles, citing concerns that their use will normalize sexual exploitation of actual children.
The legislation, called the CREEPER Act, which stands for Curbing Realistic Exploitative Electronic Pedophilic Robots, would outlaw the transportation and importation of sex robots and dolls that resemble children. The lower chamber passed the measure by a voice vote Wednesday and the bill is on its way to the Senate, the Fresno Bee reported Wednesday.
Rep. Bob Goodlatte, R-Virginia, who chairs the House Judiciary Committee voiced his disgust.
"I am saddened that there are people in this world who would create realistic child sex dolls and distraught that there are people in this world who would buy them," Goodlatte said.
"Customers can order bespoke dolls, providing pictures of specific children they would like the doll to resemble. They can indicate a preferred facial expression such as sadness or fear."
He further noted that the dolls can be programmed to simulate rape and that he was "nauseous" thinking about it.
The robotic sex dolls that look like children often come from companies in Asian countries like Hong Kong, China, and Japan and are usually labeled deceptively as models or mannequins in order to evade detection in the mail. At present no federal statute specifically bars their sale and importation. Some of the robots now come equipped with artificial intelligence such that the doll converses with the user while being used.
The text of the measure notes that the sex robots "are customizable or morphable and can resemble actual children," and argues that their use is dangerous since it normalizes adult-child sexual relations.
The proposal was sponsored by Rep. Dan Donovan, R-New York, who has 20 years of prosecutorial experience going after pedophiles.
"Once an abuser tires of practicing on a doll, it's a small step to move on to a child. My bill takes necessary steps to stop these sickening dolls from reaching our communities," Donovan said Wednesday.
While some social scientists assert the dolls might lessen instances of pedophilia, Goodlatte maintains no scientific literature exists to back that claim.
"To the contrary, these dolls create a real risk of reinforcing pedophilic behavior and they desensitize the user causing him to engage in sicker and sicker behavior," he said.
The bill is being supported by abuse prevention groups.
"Child sexual abuse is an epidemic in our society, affecting one fifth of our nation's children. An epidemic with massive human and financial costs," said Melanie Blow, COO of the Stop Abuse Campaign, last December when the bill was first introduced.
"Anything that normalizes adult sexual attraction towards children will only worsen this epidemic."
Noel Sharkey, co-director of the Foundation for Responsible Robotics, concurred, noting that "[t]he possibility of making anatomically detailed moving robot replicas of specific children for sexual gratification is now here and is surely a step too far. Such devices will, at the very least, have a pernicious impact on our society and create a threat to the sexual safety of our children."
Newer robotic sex dolls are being manufactured in the United States, including one prototype robot called Roxxxy from the company True Companion. This particular doll comes with a "Frigid Farrah" personality and contains a setting in which the doll rejects all sexual advances and urges the user to rape it.