2016 Grammy Award Winners: Tobymac, Israel Houghton, Kirk Franklin for CCM and Gospel Albums, Song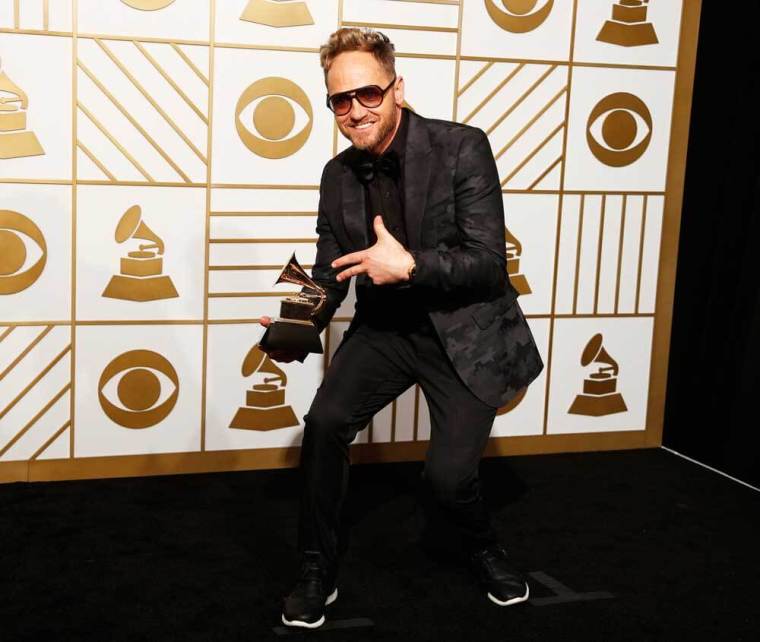 Some of Christian music's biggest names won at the 2016 Grammy Awards that aired Monday night, including TobyMac and Israel Houghton in the Gospel and Christian music categories.
Taking home the award for the Best Contemporary Christian Music Album was Christian music pioneer TobyMac for This is Not a Test. Other nominees in the category included Chris Tomlin for Love Ran Red, Matt Maher for Saints and Sinners, Lauren Daigle for How Can it Be and Jason Crabb for Whatever the Road.
This win marks the 51-year-old's third career Grammy Award. His album Alive and Transported won for Best Rock Gospel Album in 2009 and Eye on It was also named as the Best Contemporary Christian Music Album of 2013.
This Is Not a Test is the seventh studio album by TobyMac. It debuted at No. 4 on the Billboard 200. Produced by Christopher Stevens, David Garcia, TobyMac, Capital Kings and Solomon Olds, This is Not a Test finds TobyMac collaborating with a diverse group of artists, including for the first time in a decade, his former DC Talk bandmates Kevin Max and Michael Tait.
The singer took to Facebook to express his gratitude: "So honored, so grateful, so humbled and soooo thankful for all who labored with me on this project. To God b the glory," he wrote about his win.
TobyMac's song "Feel It" was also nominated for a Grammy for Best Contemporary Christian Music Performance/Song, but it was singer Francesca Battistelli who was named winner for her single "Holy Spirit." Battistelli received her first Grammy Award nomination in 2009, for Best Gospel Performance with her single "Free to Be Me."
Joining the night of winners was worship leader Israel Houghton, who won the award in the Best Gospel Album category for Israel & New Breed's live album Covered: Alive in Asia. Houghton was also nominated in the Best Gospel Performance/Song for the live rendition of the song "How Awesome is Our God," which featured Yolanda Adams.
Gospel music's trailblazer Kirk Franklin took home the award for Best Gospel Performance/Song for the single "Wanna Be Happy?" This win marks Franklin's eighth Grammy Award. Along with Israel & NewBreed, those who went up against Franklin in the same category included Anthony Brown & Group Therapy, Travis Greene, and Brian Courtney Wilson.
Rounding out the winners for the Gospel and Christian categories for the 2016 Grammy Awards' were The Fairfield Four. The group won the category Best Roots Gospel Album with their album Still Rockin' My Soul. With a lasting career in the music industry, The Fairfield Four have existed for over 90 years. They started as a trio in Nashville, Tennessee's Fairfield Baptist Church in 1921, but the first time they received a Grammy Award was in 1997 for the song "I Couldn't Hear Nobody Pray," and won again in 1998 for Best Traditional Soul Gospel Album.
Get the complete list of all of the 2016 Grammy Awards winners on rollingstone.com