2018 Midterm Election Polls: Final Predictions
Senate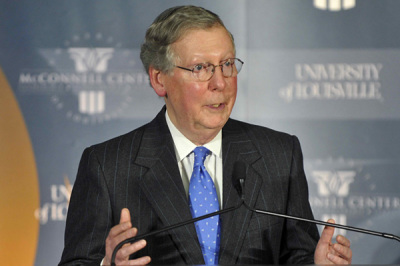 In their "Senate No Toss Ups 2018" map, accessed Monday, RealClearPolitics predicted that Republicans would retain their 51-seat majority to the Democrats' 49-seat minority.
This represents a considerable decline from last week, when RCP predicted the Republicans would hold 54 seats and the Democrats would hold 46.
The shift came for the races in Arizona, Indiana, and Nevada, which RCP predicted as going Republican but now sees them as likely going Democrat.
Since June, RCP's Senate map has predicted that either the Republicans will maintain a majority or split the upper house 50-50 with the Democrats, which would make Vice President Mike Pence a key tiebreaker.
The Center for Politics, led by University of Virginia political scientists Larry Sabato and Kyle Kondik, predicts Republicans will net gain one seat, giving them a 52 seat majority. 
FiveThirtyEight's model, updated Monday morning, gives the Republicans an 83.6 percent chance of keeping control of the Senate, while giving the Democrats a 16.4 percent chance of gaining control.
FiveThirtyEight has forecasted that Republicans will keep control and possibly expand on their majority come the midterms since August, with the GOP's chances never going below 65 percent.