21-Y-O Arrested for Conspiracy in ISIS-Related Terror Plot on NYC Using Pressure Cooker Bomb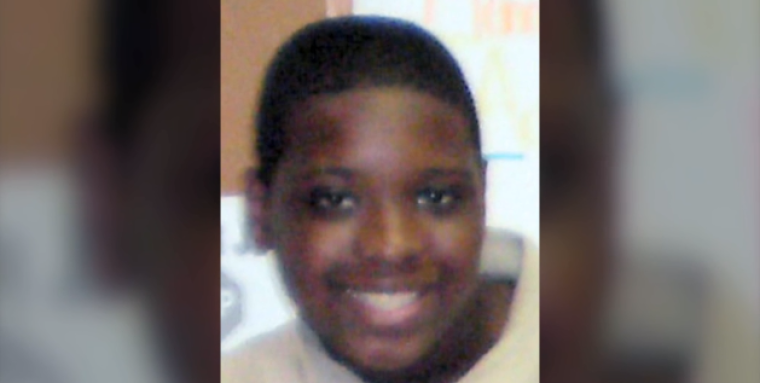 A 21-year-old New York City resident with alleged ties to ISIS attempted to stab an FBI agent who was searching his home as part of an an ongoing investigation into terrorist-related activities that began with the arrest of a Queens college student over the weekend who was planning a Boston Marathon-type attack on the city.
Fareed Mumuni was arrested in his Staten Island home Wednesday and charged with attempting to murder an FBI agent, conspiring to provide material support to ISIS and planning an attack in the New York area, according to NBC New York.
"As the officers attempted to restrain (him), Mumuni repeatedly attempted to plunge the knife into the torso of an FBI special agent and reached out with his hand in the vicinity of a rifle used by another member of law enforcement," read the criminal complaint.
No serious injuries were reported in the scuffle. Mumuni told authorities he had pledged allegiance to ISIS and was planning a trip overseas to join the terrorist group. He also confessed to conspiring with alleged terror partner Munther Omar Saleh to make a pressure cooker bomb.
Saleh, a 20-year-old Queens's resident, was arrested this past weekend for planning a Boston Marathon-type bombing in New York and also charged officers with a knife when they came to arrest him, according to newly released documents.
Prosecutors say Saleh instructed Mumuni that it was best "to use a bomb and to run over law enforcement with a vehicle, seize the weapons of any victims and use the weapons to shoot over victims."
Mumuni, who was a College of Staten Island student studying to be a social worker, appeared in court Wednesday afternoon and is being held without bail, according to his lawyer Anthony Rico.
"He's quiet, soft spoken, very bright man," said Rico to NY Daily News, denying that his client pledged allegiance to ISIS.
Mumuni's uncle, Mohammed Alfonga, also claims that his nephew is innocent.
"It's not true he pulled a knife on cops," he said. "You think he'd be alive if he did that? They would have shot him in the living room."
Alfonga believes Mumuni might have gotten mixed up in the wrong crowd.
"The other guys said he's involved, they have to arrest him. But they took everything, his computers. They didn't find anything," said Alfonga.
Saleh has been held without bail since Saturday and was arrested after he and an accomplice tried to attack an officer who was tailing his Jeep, according to authorities.
Community activist Sherrell Jordan said Saleh started changing his physical appearance and beliefs during the past six months.
"He shaved his head and grew a billy goat beard," said Jordan. "He became gruff, dogmatic almost, like he got tunnel vision."
Saleh and Mumuni met several times in the past few months. He also told Mumuni about his plans to leave and join ISIS overseas.
"I decided to tell my parents 'I will be gone in much less than a year, in sha Allah, you have two choices, either you let me go to Darul Islam or you watch me kill non-Muslims here,'" said Saleh, according to court documents. "May Allah make it easy for you."