24-Y-O Teacher Impregnated by 13-Y-O Student Aborted Baby After Sex on 'Almost Daily Basis'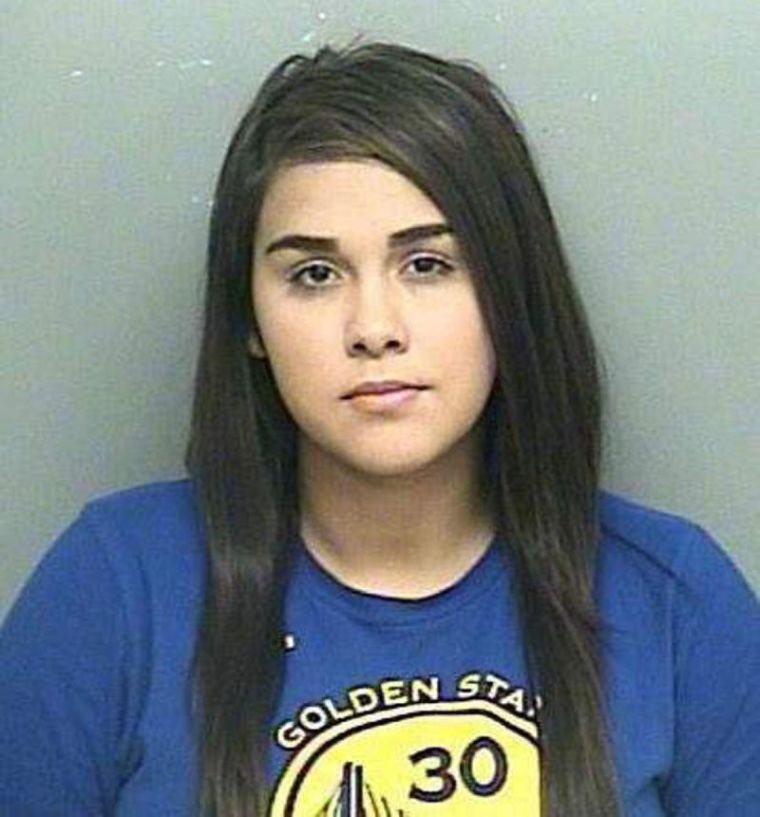 A former Texas English teacher who engaged in a months-long sexual relationship who a 13-year-old student and got pregnant by him earlier this year, pleaded guilty on Wednesday to aggravated sexual assault of a child.
Alexandria Vera, 24, a former eighth grade English teacher at Houston's Stovall Middle School at the time of the alleged crime, pleaded guilty to continuous sexual assault of the student, according to local news station KTRK. She had surrendered in May after a warrant was issued for her arrest.
Vera explained in court documents that she had sex with the student, identified as J.T., with the blessing of his parents and they were excited when she got pregnant with his baby earlier this year.
She told investigators that she first met J.T. during the summer school session in 2015 and he was rude to her at first. He later started asking for her Instagram name and she initially refused. After summer school, however, she said J.T. found her on Instagram and sent her a friend request which she rejected.
When the regular school session started, she said she realized that J.T. had been assigned to one of her classes and he would flirt and say inappropriate things to her.
"She stated that she would tell him to stop, but he would continue to flirt with her. She stated that in September, she noticed that he was not in class and became worried about him. She said she sent him a message on Instagram to check on him and remind him of an assignment due," said the court documents. It was this interaction that led her down the forbidden path.
"She said that he replied and this led to him asking for her phone number. She said that the Complainant asked if they could hang out and she said yes. She said she drove to his house and picked him up. They drove around for a while and she said they kissed in the car. She explained that the next day, she went over to his house again because his parents weren't home. She said this was the first time they had sex," said the court documents.
Vera told investigators that she met J.T.'s parents at an open house at the school last October. After the open house she went to visit the boy's family where she was introduced as his girlfriend and said "the parents were accepting of their relationship and she was even invited to family gatherings after that point."
From that point on, Vera said they would have "sex on almost a daily basis." J.T. would sleep at her house then "she'd drive him back in the morning so that he could catch the school bus."
She also said she was forced to abort their love-child when investigators began enquiring about their relationship.
"The defendant stated that in January she got pregnant with the Complainant's baby. She stated that his family was told of the pregnancy, and they were very supportive and excited about the baby. She said that she ended up having an abortion, after she got nervous when CPS unexpectedly showed up at school in February of 2016 to question her and Complainant about their relationship," court documents said.
By pleading guilty, says KTLA5, Vera lowered her possible sentence from a maximum of 25 years to five years, and could potentially be released on probation. The sentencing is expected to happen next January.