This week in Christian history: Supreme Court strikes down anti-evolution law
Martin of Tours dies – Nov. 8, 397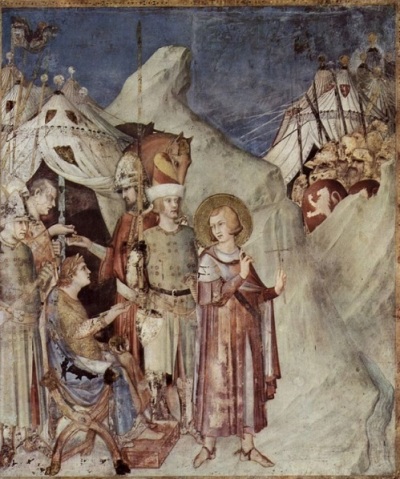 This week marks the anniversary of when Martin of Tours, a bishop, reported miracle worker, prominent saint of France and pioneering champion of monasticism, died. 
A native of what is now Hungary and coming from a pagan family, Martin became a Christian at age 10 and was later conscripted into the army of the Roman Empire.
He is credited with founding the first Christian hermit community in modern-day France and did other mission work throughout Europe before becoming bishop of Tours.
"In 371 he was made bishop of Tours, and outside that city, he founded another monastery, Marmoutier, to which he withdrew whenever possible," explained Britannica.
"As bishop, Martin made Marmoutier a great monastic complex to which European ascetics were attracted and from which apostles spread Christianity throughout Gaul. He himself was an active missionary in Touraine and in the country districts where Christianity was as yet barely known."