3 'Offensive' Ways Christmas Is Being Hijacked in America: Catholic League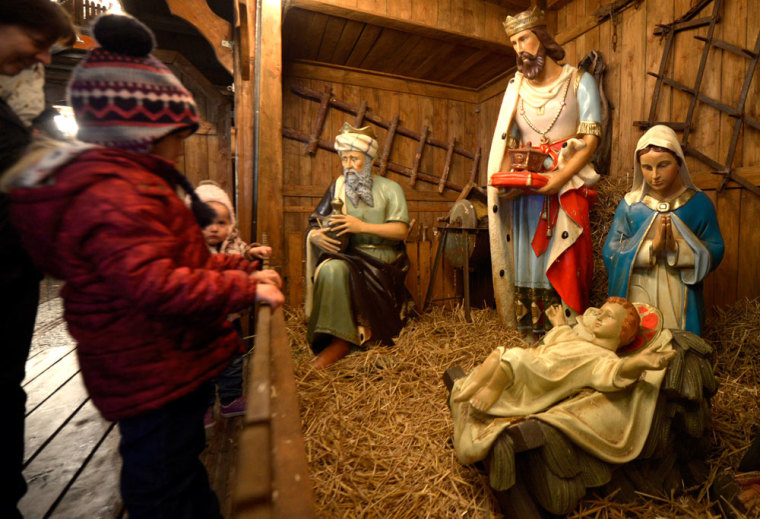 Bill Donohue of the Catholic League has listed three of his top examples of how Christmas is being hijacked in America in an offensive and sometimes "ugly" way.
First, Donohue referenced the 10-piece Hipster Nativity scene being sold this season, which features Joseph sporting a lumberjack beard while Mary is holding a Starbucks coffee cup flashing a peace sign.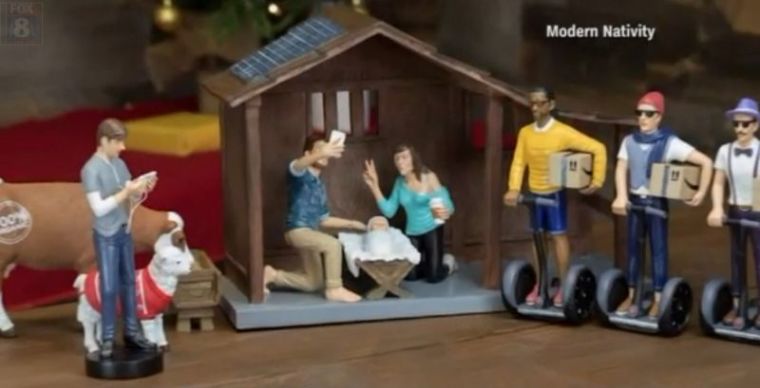 "The three wise men show up on Segways holding Amazon boxes full of presents; there is also a cow draped in a sweater with a '100% Organic' seal on it," Donohue said.
"This depiction is more trendy than it is offensive."
Casey Wright, a co-founder of Modern Nativity, the company behind the idea, admitted that the product is very polarizing.
"It's usually, 'This is hilarious, I need one,' or 'This is sacrilegious, I hope you burn in hell,' and almost nothing in between those two extremes," Wright told CNBC.
Next, Donohue pointed to gun-rights activists in Columbia, South Carolina, who have brought back their controversial Christmas billboards for a third year, looking to "start a conversation about the role of firearms in the American household."
The billboards feature assault weapons or shotguns, with text taken from Christmas themes or songs, such as "Do you hear what I hear?" and "All I want for Christmas is you."
Other designs include the sign "Not this year reindeer" with a picture of a grandmother with a shotgun pointed at a cartoon reindeer.
Donohue commented: "This depiction is more offensive than it is trendy."
Finally, Donohue blasted reality TV star Brandi Glanville, who posted a now-deleted picture of herself standing over baby Jesus as if she were giving birth to him.
Glanville at first refused to apologize, and instead wrote: "Why is everyone so butthurt? I guess cause I'm an Atheist this doesn't bother me in the least bit. But seriously why should people need to 'respect' this religion while this religion is so disrespectful to everyone else? Get over yourselves. Seriously."
The Catholic League president responded by calling Glanville's actions "egregiously offensive."
"It is also quite revealing. Glanville reasons that because she is an 'Atheist' (notice she capitalizes her master status), it doesn't bother her that Christians are offended. Why would it? After all, that was exactly her point," Donohue wrote.
"Not all atheists, of course, are haters, but increasingly many are. Glanville's stunt, and her response to critics, move her toward the top of the line."
The former "Real Housewives of Beverly Hills" star made contrasting statements later on Twitter, however, where she insisted that she wanted to apologize for her earlier photo.
"Guess what! God forgave me!! now you people that don't think spewing hate is a sin might want to check in with our Lord!" she wrote in one Tweet.
"I made a joke about where babies come from in poor taste. I am Christian raised Lutheran. I apologized &took it down. God forgives that's it!!" she added in another.