30 Communist Officials Arrest Pastor During Sermon, Demand Church to Stop Gathering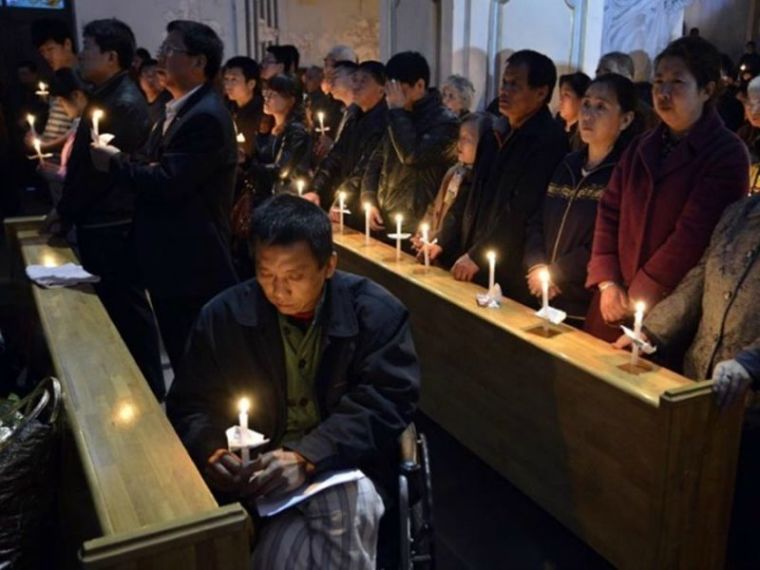 Some 30 Chinese government officials broke into a Christian church in Guangzhou, Guangdong, and heavily fined the house of worship for illegally gathering, the pastor who was arrested during his sermon said.
"20-30 government officials broke in (to Bible Reformed Church) while I was delivering my sermon and asked us to stop gathering. They also ordered us to submit our ID cards," Pastor Huang Xiaoning told ChinaAid, describing the June 10 incident.
Huang and three other Christians were taken by police and interrogated for hours, after which the church was fined the equivalent of $7,685.45 USD for holding religious activities.
Communist authorities are arguing that the building used for worship violated Article 41 of the Regulations on Religious Affairs, namely that it was not registered with the state.
The pastor vowed to fight the fine and the crackdown on his church, saying he will take legal action "in order to become witnesses on God's behalf."
"I've been a pastor for nearly 20 years," Huang explained.
"I don't [own] a car or a house. I don't owe anything. Awhile ago [people] asked me, 'Pastor Huang, aren't you afraid of being fined?' I answered, 'No, I don't have any money for them to confiscate.' They also asked, "Aren't you afraid of being imprisoned?' I said that I never feared imprisonment, since I never even feared death."
The Bible Reformed Church pastor revealed that for years Communist authorities have been pressuring his church to join the state-approved Three-Self Churches network, but he has insisted upon its independence.
Pastors and Christian congregants are regularly arrested across China during government raids, with underground churches often the most targeted.
In May, a pastor was detained and 200 Christians were taken away by authorities while attempting to hold a worship service in Chengdu, China, in memory of the 70,000 or so people who died during the 2008 Sichuan earthquake.
As The New York Times reported at the time, Protestant pastor Wang Yi and his Autumn Rain Blessing Church saw their service for the victims shut down, with officials stifling "any unapproved commemorations" of the tragedy.
Other pastors, such as Pastor Yang Hua of Living Stone Church, who was released earlier this month, have suffered torture and say they were falsely imprisoned for years.